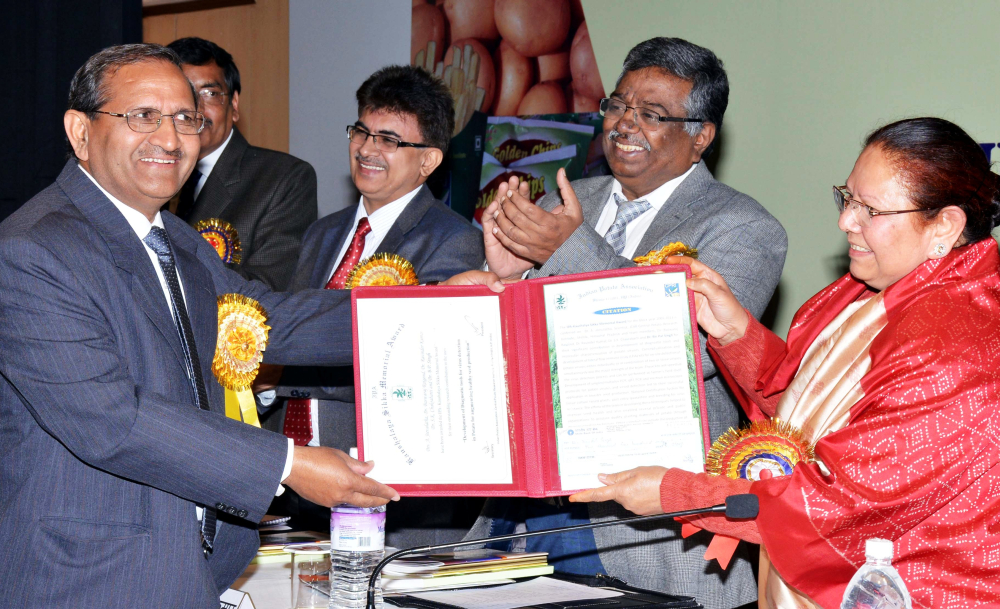 Governor Urmila Singh inaugurated the National Seminar on 'Emerging Problems of Potato' jointly organised by Indian Potato Association (IPA) and Central Potato Research Institute (CPRI), Shimla here today.
Speaking on the occasion, Urmila Singh stressed upon addressing the major challenges in potato production and added that intense research was required to overcome the same. She stressed upon the need for identifying diseases posing threat to the crop, strategies to protect the crop from the effects of climate change and developing new varieties were few to be focussed upon.
The Governor also advocated for introduction of latest technologies to boost potato production to a large extent and added that harnessing Cutting Edge Technologies like Biotechnology, Nanotechnology and Precision Farming were need of the hour.
The Governor conferred IPA Kaushalya Award consisting a certificate and cash prize of Rs 20,000 upon Scientists, Dr Jeevanlata, Dr Ravinder, Dr Basavraj, Dr S K Chakravarthy and Dr Bir Pal Singh, Chandraprabha Young Scientist Award upon Dr Jagesh Tiwari consisting a certificate and cash prize of Rs 10,000 for outstanding contribution in Potato Research.
These awards are conferred for notable contribution in research once in four years and two years respectively.
Singh also also released a souvenir and three publications brought out by CPRI 'Kam Lagat Mein Aaloo ka Utpadan', 'Indian Varieties of Potatoes and their Salient Features' and 'Potato Production through Drip and Sprinkler Irrigation'.
N K Krishna Kumar, Deputy Director General, ICAR said that deliberations should be held devising strategies to increase seed production and increasing potato production by bringing more area under cultivation. He said there was need to develop coordination between agencies, scientists and farmers for fruitful results.
Dr Julian Par, Regional Director International Potato Centre Delhi, Dr S K Malhotra Horticulture Commissioner GOI, Scientists from ICAR and CPRI, Representatives from various industries related to agriculture and Farming Community, Officers of State Government attended the Seminar.