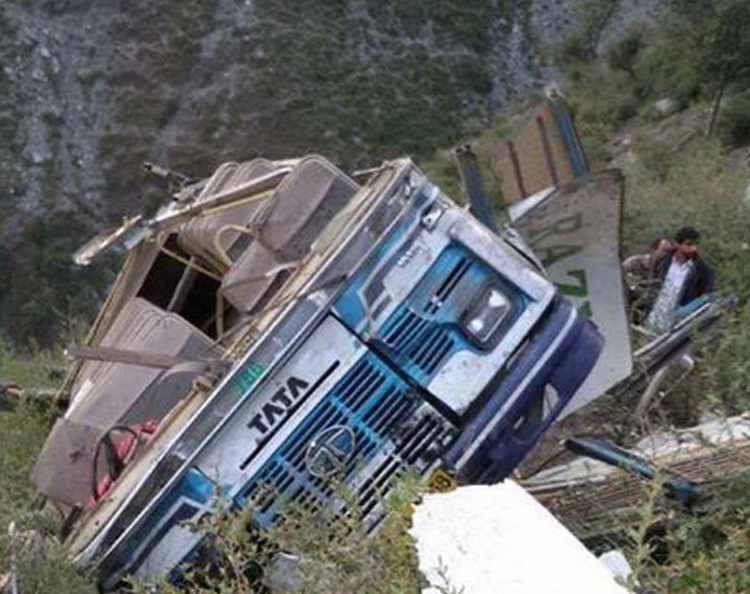 Fourteen people were killed and five injured when a private bus skidded off the road near near Shool nullah of Salooni tehsil in Chamba district.
The ill-fated private bus was on its way from Chamba to Sadruni. 10 passengers have been reported injured as per the reports. Locals started rescue operations before the authorities could reach the spot.
Administration has released a sum of Rs. 10,000 each as an immediate relief to the next of the kin of the deceased and Rs. 5,000 each to the injured.
The cause of the accident is not know yet, but it's speculated that the driver had lost control at a hairpin bend and the vehicle plunged into the gorge.
Governor Urmila Singh, Chief Minister Virbhadra Singh and Transport Minister G.S Bali have mourned the death of passengers. Chief Minister has directed medical authorities to provide best treatment to the injured.