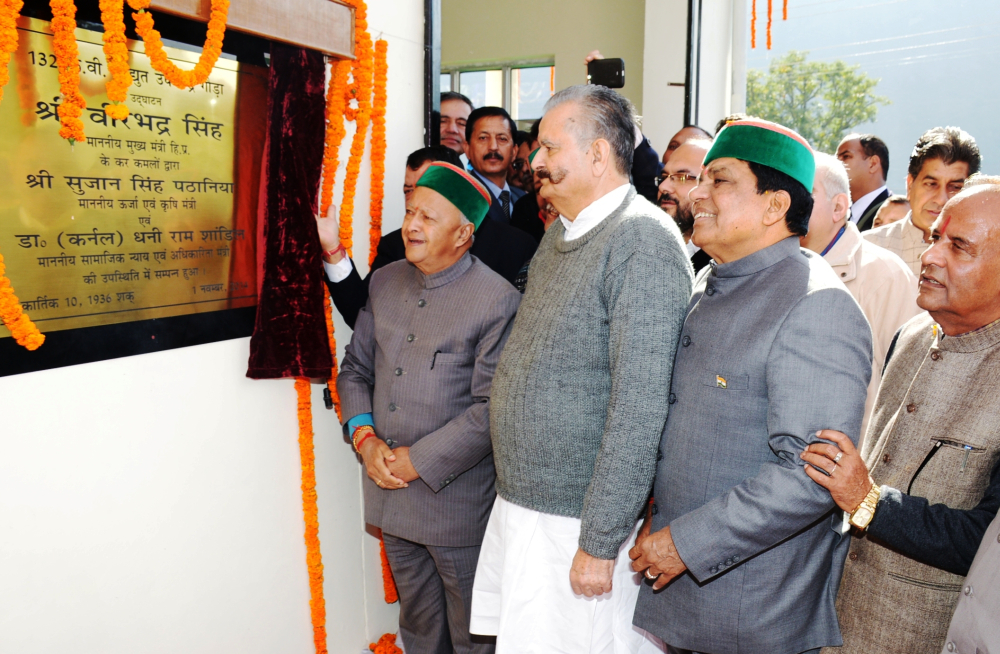 Chief Minister Virbhadra Singh inaugurated 132 KV electric Sub-Station at Gaura in Kandaghat Tehsil of district Solan.
The Chief Minister said that the commissioning of the sub station would also solve the low voltage problem and would reduce the transmission and distribution losses. In his address, CM also lambasted on the BJP led previous government and accused it for inaugurating incomplete projects to take credit only.
Virbhadra Singh claimed that the Himachal Pradesh had witnessed rapid development during the present tenure of the Government. He asserted that the many projects, related to the welfare of the people, had been initiated and also working hard to complete them in time bound manner.
He felicitated the State Minority Finance and Development Corporation for receiving National level prize from National Handicapped and Development Corporation for initiating various schemes for socio-economic upliftment of the people.
Sujan Singh Pathania, MPP and Power Minister, Dr. (Col.) Dhani Ram Shandil, Social Justice and Empowerment Minister, Gangu Ram Musafir, Deputy Chairman, State Planning Board, Vice-Chairman Khadi Board, Ramesh Thakur, P.C. Negi Managing Director HPSEB, C.P. Verma Additional Deputy Commissioner, Ramesh Chhajta, SP Solan were also present on the occasion amongst others.