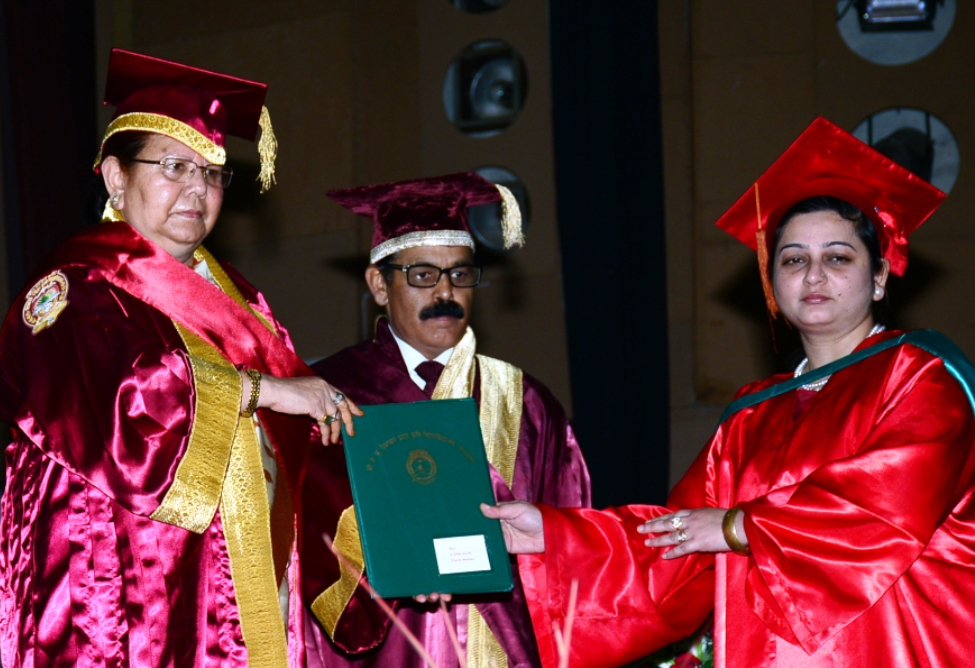 Governor Urmila Singh, who is also the Chancellor of CSK H.P. Agriculture University, Palampur presided over the 12th Convocation of the University today. Chief Minister Virbhadra Singh was the Chief Guest on the occasion.
The Governor and Chief Minister awarded Masters' and Doctoral Degrees, Certificates of Honour and Gold Medals to 317 meritorious students present on the occasion out of the total 686 students.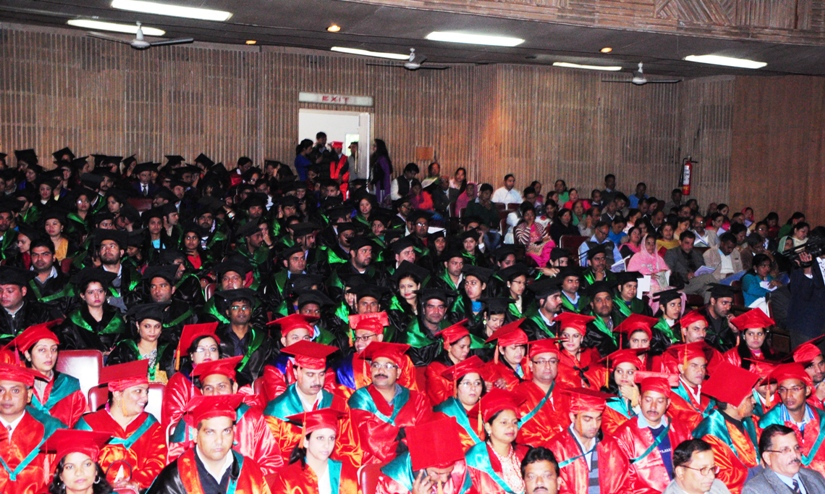 In her presidential address, Governor urged the students to keep themselves updated with latest knowledge besides upgrading their skills in order to face professional challenges. She said that in order to excel in the field, they should be experts of their subjects. She said that students should be confident and strive to develop a responsible attitude towards their profession and society as well so that we could have responsible and good future citizens.
Governor also released a monograph on high precision farming on the occasion.
Chief Minister Virbhadra Singh while speaking on the occasion said that there was a need to develop region specific vegetable varieties for optimum production with low input. Main focus should be on growing vegetable crops, which fetch high market price nationally and internationally.
Earlier, Dr. K.K. Katoch, Vice Chancellor CSK University of Agriculture, welcomed and honoured the Governor and Chief Minister and detailed about the activities being undertaken by the University. He said that the concepts of 'Earn while you learn' and 'Experimental learning' and 'Plant Clinics' have been introduced in the course curricula of the undergraduate programmes.
Brij Bihari Lal Butail, Speaker, HP Vidhan Sabha, Sujan Singh Pathania Agriculture Minister, Sudhir Sharma, Urban Development and Housing Minister, Jagjeevan Pal, Chief Parliamentary Secretary, Yadvendra Goma, MLA, Kewal Singh Pathania, Vice-Chairman Forest Corporation Gokul Butail, Advisor IT to Government of Himachal Pradesh, Ratan Gautam, Registrar of CSK University of Agriculture, Senior scientists, Faculty members, staff and Students of the University were present on the occasion.