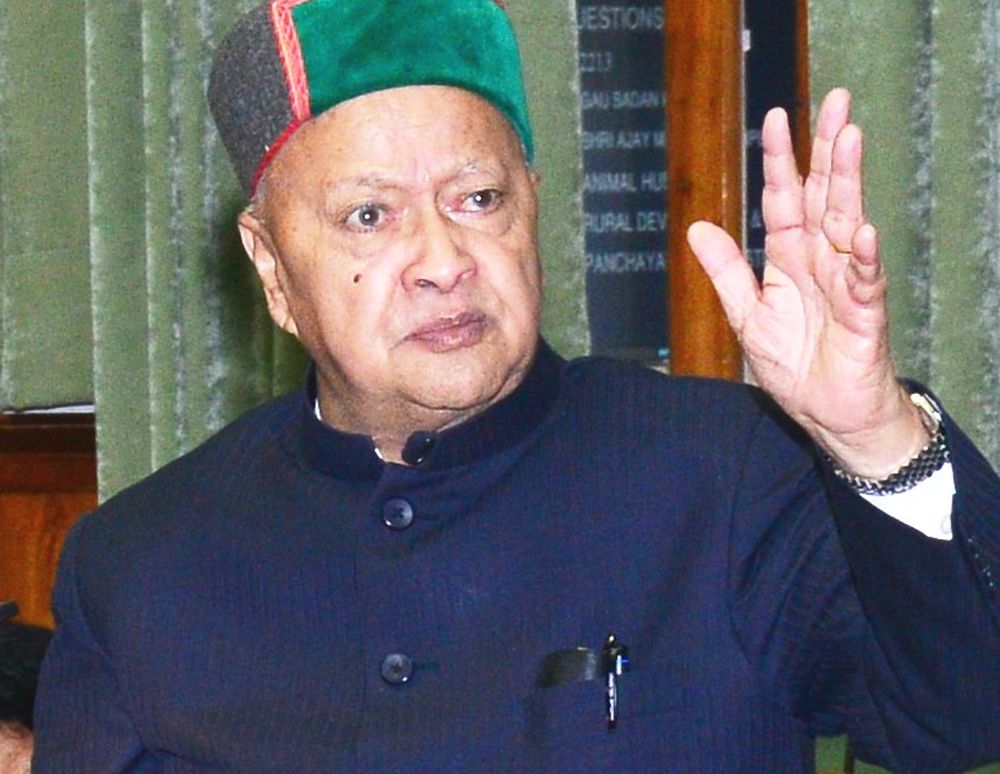 The state government has decided to constitute a high-level committee under financial commissioner (revenue) to suggest a policy on encroachments on forest and revenue land.
Himachal Pradesh Chief Minister Virbhadra Singh, while making a suo-motu statement in the Assembly on Monday, stated the committee will take a holistic view of the issue and suggest a policy which will address the concerns of the poor and marginalised sections of society regarding encroachments on revenue and forest land.
The Chief Minister said that recently there has been widespread debate and discussions regarding the action being taken to vacate the encroached government land.
He informed that action for eviction of encroachers from forest and revenue land has been accelerated on account of the directions of the high court. He said
"My government recognises that while illegal encroachments have to be proceeded against, there was also a human angle involved in the matter, and we need to approach the whole issue with both a legal and humane perspective"
The Chief Minister said that distinction needed to be made between poor landless persons – occupying government land out of duress and those who have done so out of greed, and also hinted to adopt different approaches for forest and non-forest land.