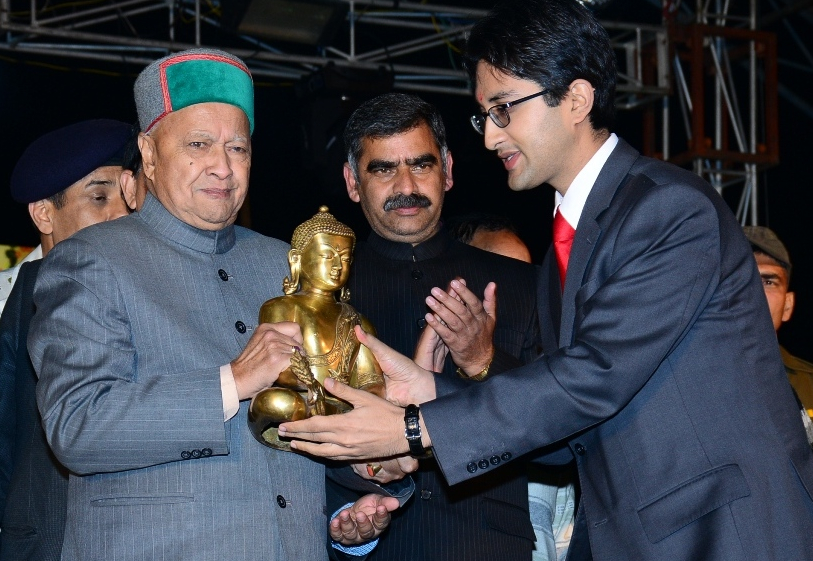 In a BJP bastion, Hamirpur, Chief Minister Virbhadra Singh claimed to put district in path of development.
While speaking at the Cultural evening of Hamir Utsav, Virbhadra Singh claimed that Hamirpur district had achieved many milestones in developmental field due to the sincere efforts of Congress. CM claimed that 99 percent of the development of the district was done by the successive Congress Governments.
Chief Minister said that all the five sub-division viz: Nadaun, Hamirpur, Badsar and Bhoranj were opened by the Congress Government and of late the Government had made Sujanpur Tihra as a Sub-division. Besides, National Institute of Technology which was brought by the Congress, Rs. 75 crore Bamsan-Lagwalti drinking water supply scheme in the district was also due to the initiative of the congress Government.
He said that a Medical college would soon be opened in Hamirpur. Singh commented
"We have not left any stone unturned for developing the district and never believed in regionalism and will ensure equal and balanced development of all the areas of the State alike"
He said that some vested forces were out to achieve selfish motives by raising regional and language differences but the Congress Government would not tolerate such type of modus-operandi, propaganda and tactics of dividing the people of the State. He said that the strength of the people lie in their Unity.
Virbhadra Singh exhorted the younger generation to work for preservation of customs and culture of the State and said that we had done a lot and much more have to be done in the field of development.