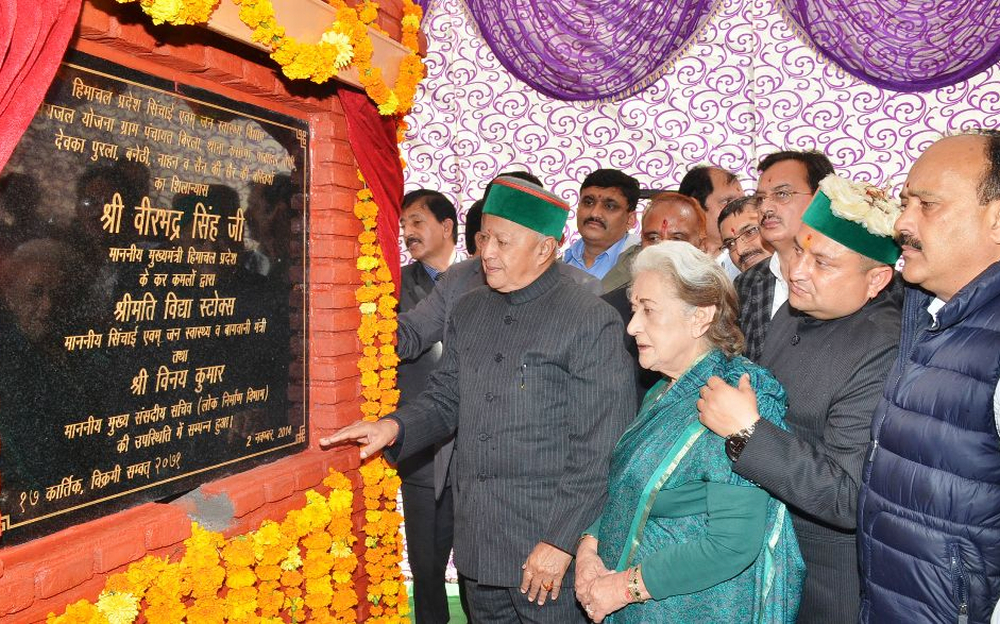 Himachal Pradesh Chief Minister Virbhadra Singh, during his visit to the International Renuka Fair in district Sirmaur, laid foundation stone of Rs 6.50-crore Dadahu Lift Drinking Water Supply Scheme.
Dadahu Lift Drinking Water Supply Scheme will benefit seven thousand people of Gram Panchayats Birla, Thana Kasoga, Panjahal, Nauni, Devka Purla, Baneti, Nahan and Sain-Ki-Ser.
The Chief Minister also laid foundation stone of first phase of Police station building at Dadahu to be constructed at a cost of Rs 70 lakh.
Later, the Chief Minister paid obeisance to the principal deity Lord Parshuram and received the Devtas at Dadahu and participated in the procession. He also carried palanquin of Lord Parshurama and also paid obeisance at the temple of Renuka Mata and performed pooja.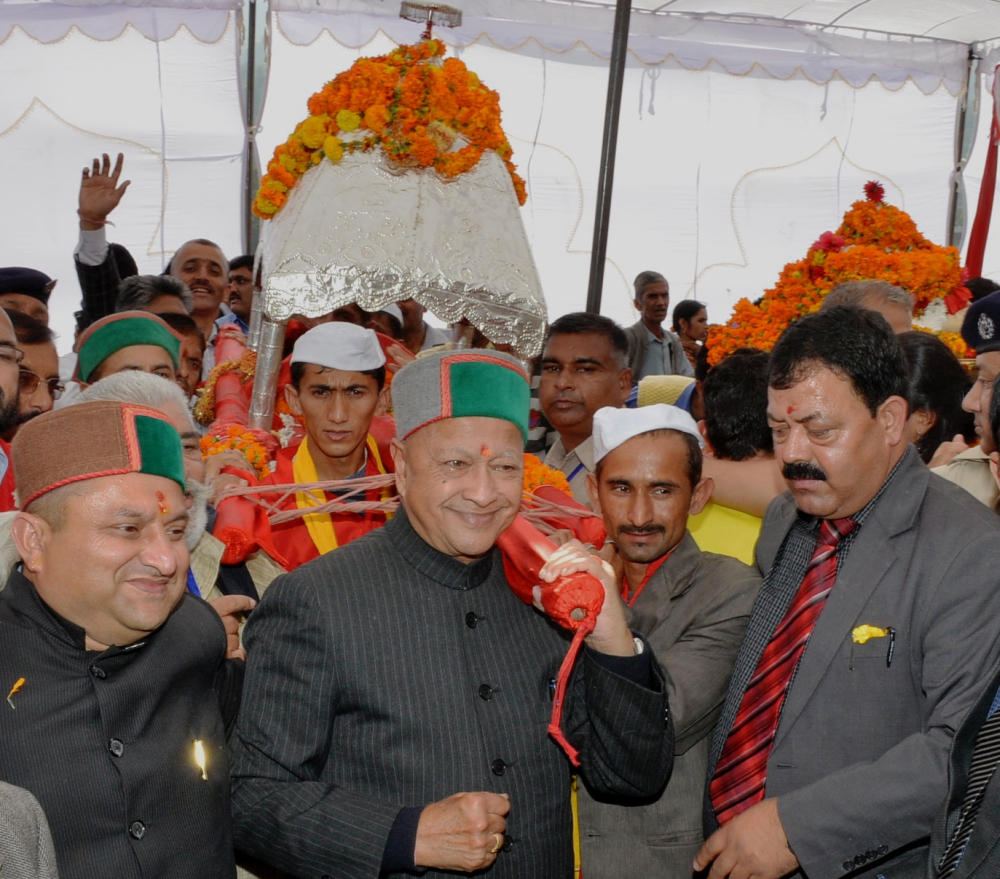 Earlier, the Chief Minister was given a rousing welcome by the people of the area at the Maina Bag helipad. The Chief Minister en-route Renuka inspected the site of Renuka Dam being constructed by HP Power Corporation Limited.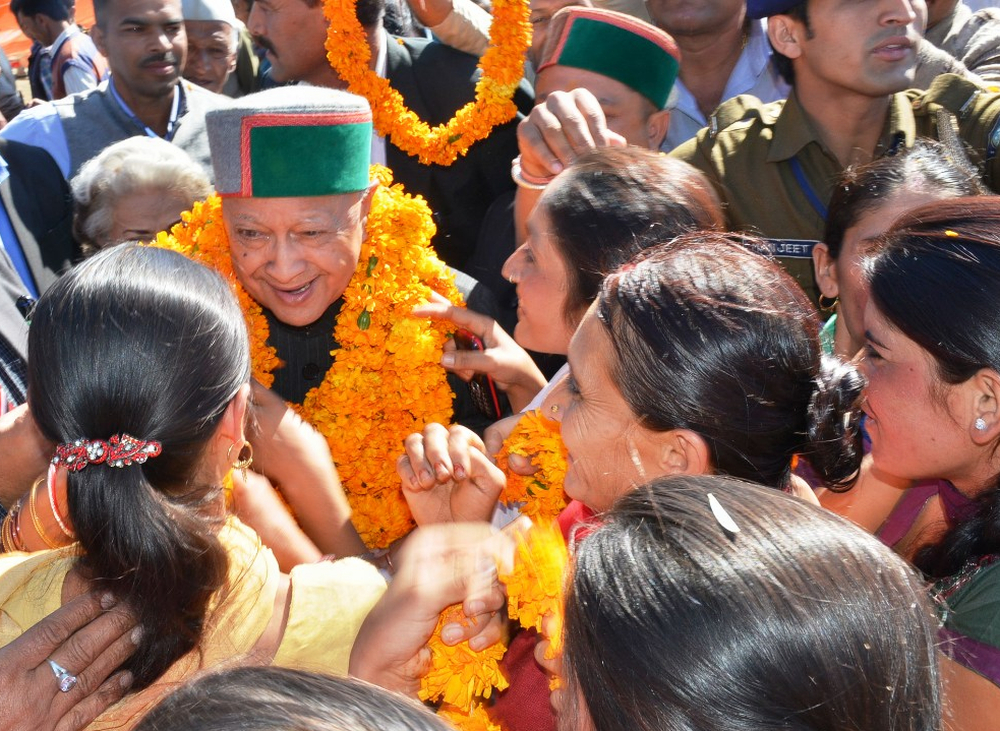 He showed satisfaction over the ongoing progress of project. He also listened to grievances of the people and also presided over the Renuka Shrine Board meeting.
Vidya Stokes, Irrigation and Public Health Minister, Vinay Kumar, CPS, Karnesh Jung, G.R.Musafir, Harsh Vardhan Chauhan, Ajay Bahadur, Ajay Solanki, Sanjay Kumar DGP, C.D. Bhargva IG Southern Range, M.S.Thakur Chief Engineer PWD, K.C.Dhiman Chief Engineer IPH, Ritesh Chauhan Deputy Commissioner Sirmaur and Balbir S. Thakur SP Sirmaur were also present on the occasion amongst others.