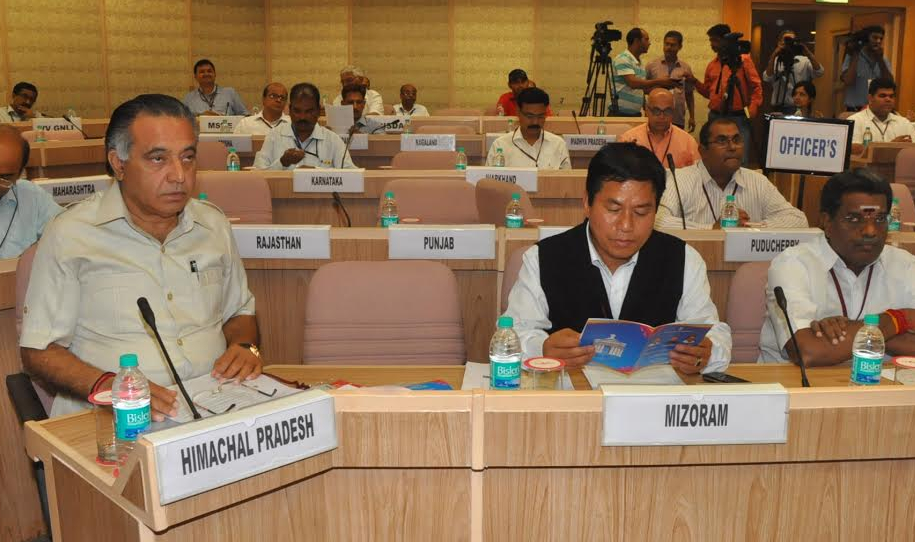 Transport and Technical Education Minister G.S Bali participating in National Consultation Workshop on Industry-Career Centre and ITI Collaboration in New Delhi today stressed the need for starting Industrial and Vocational Training National Mission (I&VTNM) to tackle the problem of unemployment in the country.
Union Labour and Employment Minister Narender Singh Tomar was the Chief Guest in the workshop and representatives from across the country participated.
Bali said that it was the need of the hour to provide appropriate training facilities to the youth to get employment avenues in next 15-20 years to meet out the challenges. He suggested that Action Plan should be prepared in this direction so that action could be initiated accordingly.
Technical Minister urged the Central Government to provide more funds under Skill Development Initiative Scheme in order to provide benefit of this scheme to maximum youth of the State. He also urged to sanction the proposal of the State Government for making two ITIs of Shahpur in Kangra district and Nalagarh in Solan district as Model ITIs.
Bali also urged the Central Government for early approval of the proposals of the State Government for opening women Regional Vocational Training Institute in Shimla district and an Advance Training Institute in Kangra district.
Referring to the industrial training facilities being provided to youth of the State, Bali said that about 230 Industrial Training Institutes were providing vocational training in various trades out of which 98 were in government sector while 132 were in private sector having capacity of 34500 seats. He urged liberal assistance for enhancing the infrastructural facilities in these institutions. He requested for giving approval for the proposals of the State Government for 10 more ITIs in Public Private Partnership (PPP) mode.
Keeping in view the tough geographical conditions and limited resources of the State, he urged the Centre to provide liberal funding to Himachal Pradesh on the analogy of Special Category States.
Principal Secretary, Labour and Employment R.D. Dhiman and other officers of the State Government were also present in the workshop.