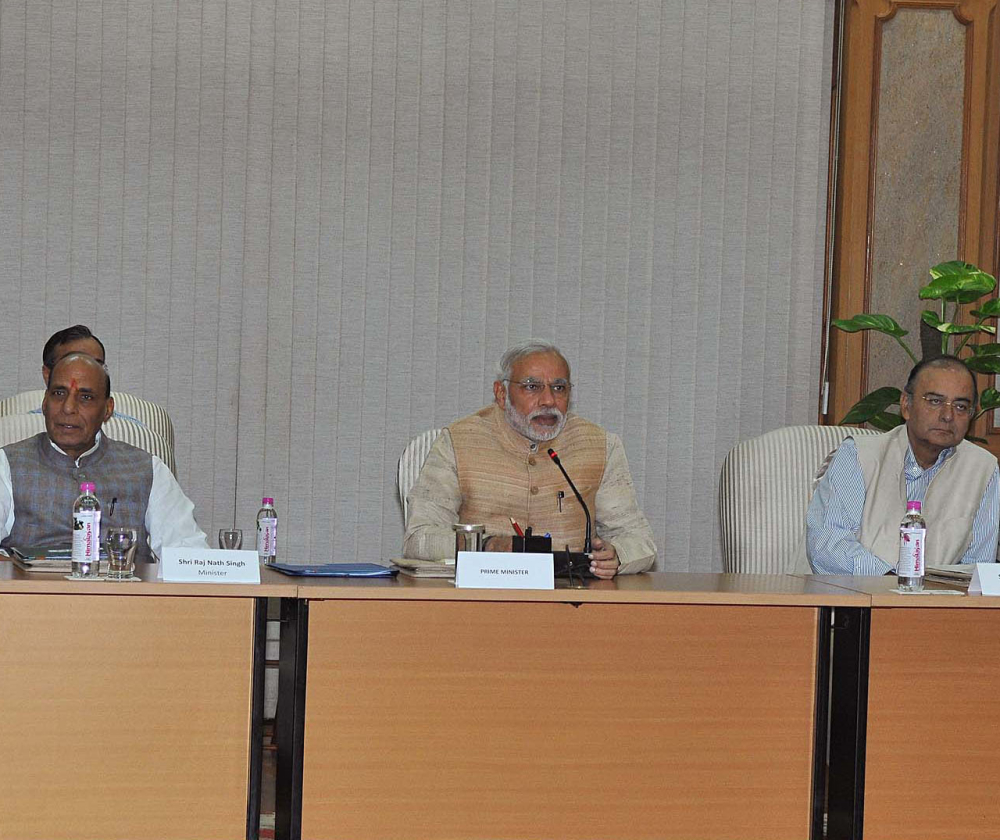 The Prime Minister Narendra Modi has said that recovery of black money from abroad is an article of faith and a commitment for him.
In a programme "Mann Ki Baat" over All India Radio, the Prime Minister said that though he was sure that countrymen trusted him on the matter of black money, still he wished to repeat his aim that whatever money had illegally gone abroad from India should return.
Modi said it was natural in a democracy that there could be different views about how to approach this issue, but he wished to assure the people on the basis of the information currently with him, that the Government was on the right track.
The Prime Minister said no one could have imagined that the Swachhta Abhiyaan would become such a mass movement. He said good results are already visible.
The Prime Minister praised the officers of the Ministry of Human Resource Development for coming up with two innovative schemes for specially-abled children. The first is: one thousand scholarships for specially-abled children to pursue technical education. The second is: a grant of one lakh rupees each to all Kendriya Vidyalayas and all Central Universities for creating appropriate infrastructure for the specially abled.
The Prime Minister also expressed happiness that sales of Khadi had more than doubled since his last radio address, when he had suggested to people to keep one khadi garment at home.
The Prime Minister referred to his visit and interaction with soldiers at Siachen on Diwali day. He said he went there because we could celebrate Diwali only because of them.
The Prime Minister stated that an active citizen is the biggest strength of development and invited suggestions from people on how to tackle the menace of drug abuse among the younger generation.