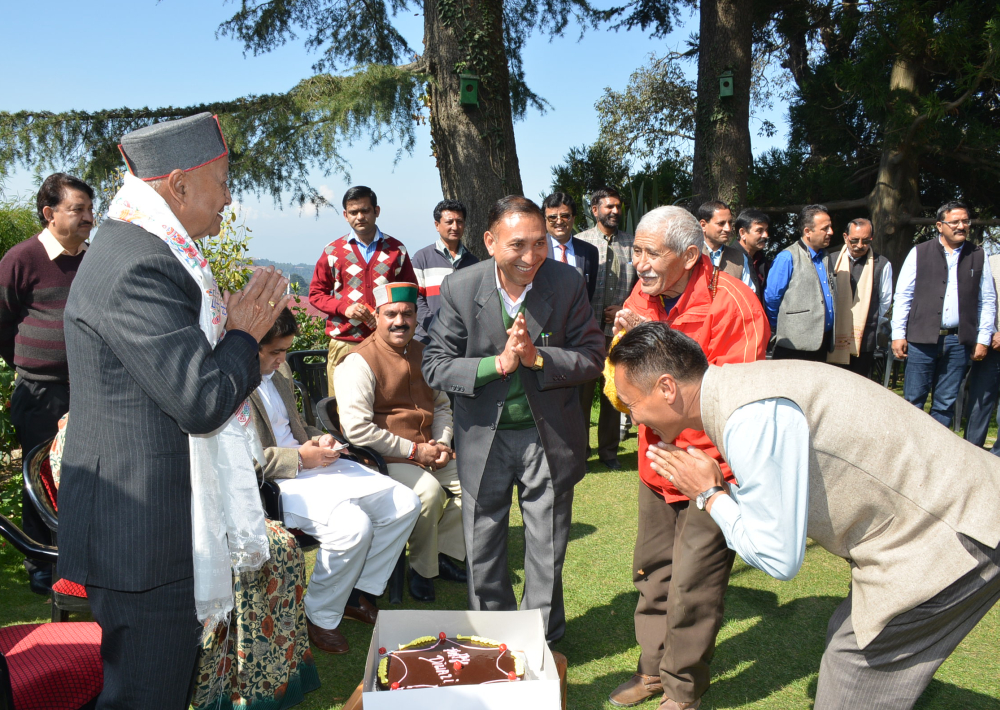 Aiming to make roads free from stray cattle, the Himachal Pradesh Government has decided to constitute a 'Gauvansh Samvhardan Board' for protection of cows and other stray cattle.
Chief Minister Virbhadra Singh reiterated it while interacting with media at Holly Lodge, his private residence. He said that it was unfortunate that the people abandon the cows and oxen on the roads, where they are cause of mishap and at times attack the passer-by.
He said that the Government would also involve the private parties and NGOs in this noble cause.
Chief Minister also appealed to the people not to abandon the cattle after milching them and using them for ploughing and other domestic purpose.
He said that the Government would open shelter homes for such stray cattle all over the State in phased manner, so that they could be properly fed and do not create peril on the roads and the streets.
Similarly, for the stray dogs in the town the Government would open dog homes in the suburbs of the Shimla town. He said that several cases had been reported of dog bites in the town and the pedestrians were the most affected.
The Government would ensure that the stray dogs are caught and kept in shelter home. He said that services of veterinary doctor would also be provided and proper inoculation of the dogs would be done.