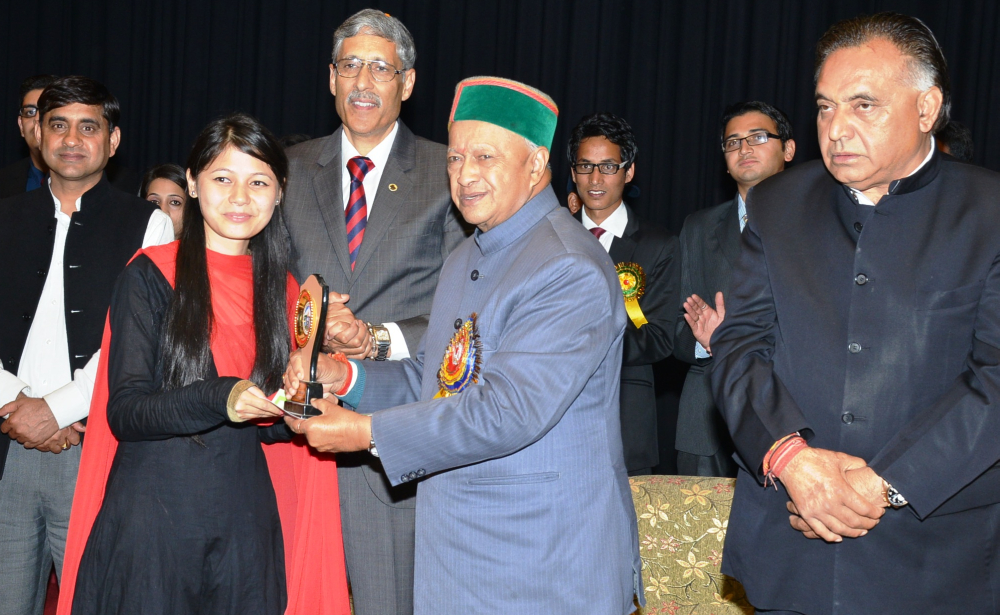 Himachal Pradesh Chief Minister Virbhadra Singh expressed displeasure over not holding the meeting of the Rogi Kalyan Samiti (RKS) since 2013 and directed to hold meeting with in a week adding that in future meetings of RKS should be held regularly otherwise disciplinary action would be initiated for delay in the meetings.
Chief Minister, while speaking at the Annual day function of Doctor Rajinder Prasad Government Medical College and Hospital, (RPGMC) Tanda at Kangra on Monday evening, reiterated State Government's committed of providing quality health services to the people at their very door-steps.
He that the three more medical colleges were being opened in the State in Chamba, Sirmaur and Hamirpur districts for which provision of Rs 567 crore had been made by the Government of India.
Virbhadra Singh expressed his gratitude towards the former Union Health Minister Gulam Nabi Azad for making it a super specialty hospital. He said the matter would be pursued with the Union Health Minister for the machinery and equipment required which was already sanctioned.
Chief Minister also ordered to hand over the construction of the hostels to the PWD and announced to appoint Engineers of IPH, PWD and Electricity for the maintenance of RPGMC campus.
Technical Education and Food and Civil Supply Minister, G.S. Bali, while speaking on the occasion said that the RPGMC, Tanda had come a long way in serving the humanity and it was one of the pioneer institution of the country. He said that every employee of the institution were the family members and should work with responsibility to strengthen the institution. Medical profession was such that one should rise to the call any time and also at odd hours admitting the same as responsibility.
Earlier, the Chief Minister was accorded warm welcome by the Vice President of the Students Central Association Dr. Gunjan Modgil and Cultural Secretary Dr. Namita Chaudhary.
Principal of the College, Dr. Anil Chauhan honoured the Chief Minister and other distinguished guests. Urban Development Minister, Sudhir Sharma, Chief Parliamentary Secretary, Jagjivan Pal, MLAs, Sanjay Rattan, Ajay Mahajan, Pawan Kajal, Chairman, Kangra Central Co-operative Bank, Jagdish Sapehiya, General Secretary, Pradesh Congress Committee R.S. Bali were also present on the occasion amongst the faculty members of the college and the students.