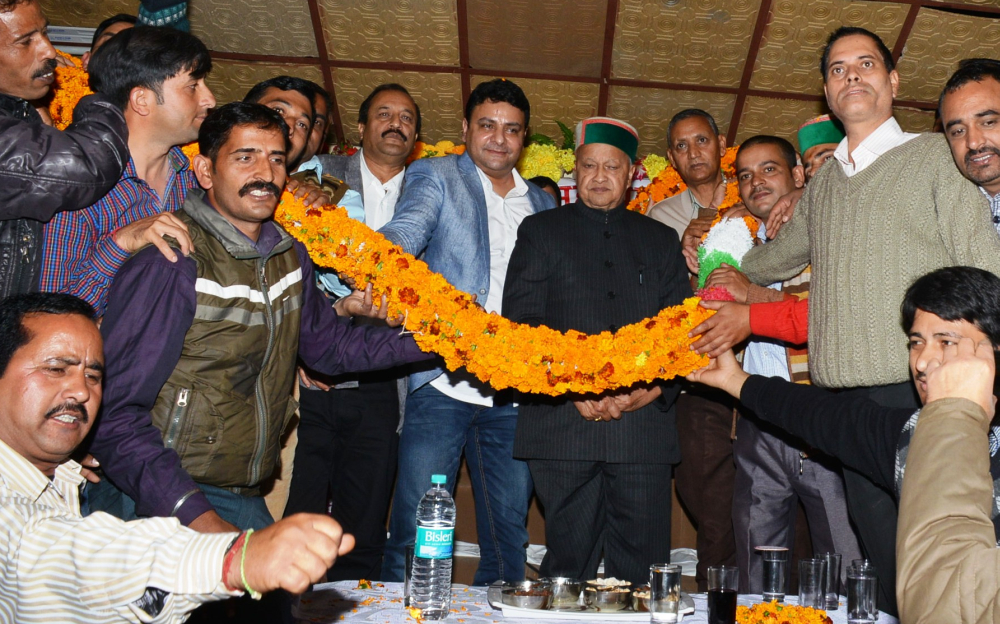 Chief Minister Virbhadra Singh said that the State Government was giving adhoc appointments in various departments and steps would be taken to regularize those who had completed more than six to eight years of service.
Chief Minister, while speaking on the occasion of the state level Panchayat Takniki Sahayak Sangh meet at Dharamsala, said that BJP Government had started the tradition of making appointments on adhocism, but the present State Government would set a time limit for the regularization of adhoc employees.
He said that the Panchayat Takniki Sahayaks were contributing a lot towards the development of the State by successful completion of various projects. He assured that the Government would consider their demands and the decision to this effect would be taken soon which would not only benefit them but all others who were working on adhoc basis in other departments.
Earlier, Bhuvnesh Kumar Sharma, President of the Union, apprised the Chief Minister of their demand of regularization of their services besides stopping the practice of commission on works basis.