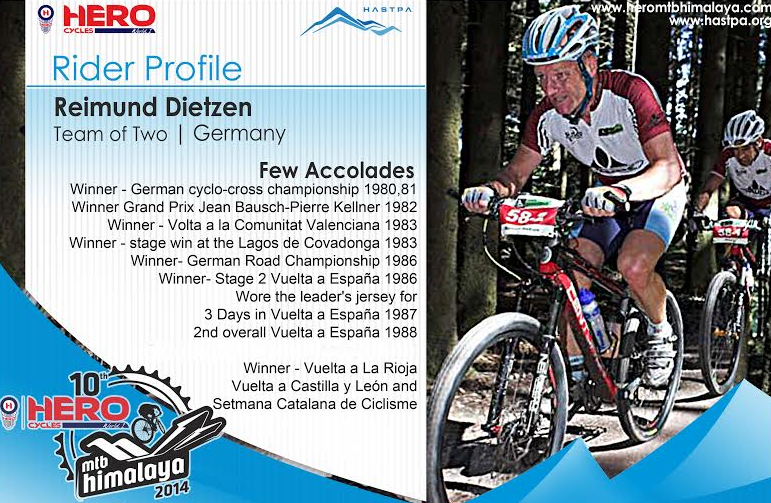 Noted Germany cyclist Reimund Dietzen has confirmed to participate in the 10th Hero MTB Himalaya.
Dietzen (55), who had also participated in the Tour De France, will be starting the race in Shimla.
Team HASTPA considering Dietzen participation as one of the biggest boost to the 10th Edition of Hero MTB Himalaya. Buoyant with Reimund Dietzen participation, Akhil Puri – General Secretary HASTPA said
"We are thrilled beyond measure about this news. This is a moment that has made everyone at the organization of HASTPA proud. Our hard work of 10 years is paying off now. Reimund during his professional years was one of the best riders in the world. It has been a dream to see world class riders race here. Looks like the dream is coming true. This will go a long way in promoting cycling in India"
Retired road and cyclo-cross German cyclist Reimund Dietzen had an illustrated cycling career. He was crowned Germany champion road race in (1984, 1986), Germany champion cyclo-cross (1984, 1985), Vuelta a La Rioja 1987, Vuelta a Castilla y León 1988 and Setmana Catalana de Ciclisme in 1989.
In the 1989 Vuelta a España, Dietzen won a stage but due to career-ending injuries in a freak accident he was forced to retire at the age of 30 years.
Presently Dietzen is a directeur sportif (sports director) with the Gerolsteiner cycling team.