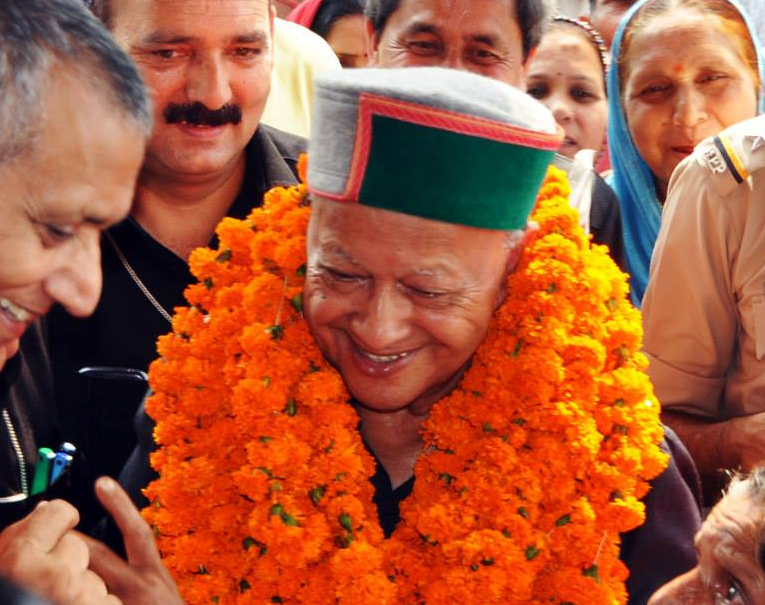 Himachal Pradesh Chief Minister Virbhadra Singh has claimed that the Narendra Modi government has failed to deliver what it had promised during the election campaign in its initial 100 days.
Chief Minister, in his press statement, asserted that the people of the Country feel disheartened by the 100 days regime of the BJP at the Centre and the common man whose expectations were raised to 'Sky high' feel disillusioned.
Virbhadra Singh said that the hype created by the BJP through social media had raised the expectations of the people but to their dismay they were not met as desired by the common man. Singh said
"I will not say that nothing has happened in 100 days as this is a too short period to assess the performance of any Government, but I feel, that the spade work has been done in many fields and the achievements in concrete form are likely to come",
He said that one can understand that it was difficult to fulfill the needs of the people, but this should have been kept in mind before raising the hopes of the people of the Country.
The promises made by the BJP during the elections had remained unfulfilled and created disappointment amongst the masses, CM further added.