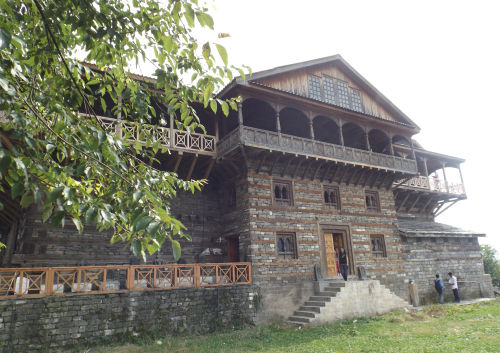 To ensure online presence of its hotels, the Himachal Pradesh Tourism Development Corporation (HPTDC) has decided to tie up with travel portals as Make my Trip, Expedia, Travel Guru.
HPTDC, in its Board of Director (BoD) meeting, chaired by Chief Minister Virbhadra Singh, revealed that Corporation had got maximum booking of its Unit through online and to further strengthen its online presence, it's going for aggressing internet marketing.
HPTDC believed that the tourists could carry preliminary research on the internet before choosing a destination and such tie ups can help tourists to find better accommodations of Corporations Hotels even in the remote area of the state.
To streamline the marketing and information centers, the Board has also decided to switch over to the best marketing practices which include marketing, communication, infrastructure facilities, transportation etc.
The Chief Minister has asked the HPTDC to run as a commercial organization and bear its all liabilities and revamp the properties. He asked the HPTDC to create more utility staff and take necessary measures to reduce staff in all the units.
The Board decided to install ATMs in few big hotels of Corporation. It also decided to add additional accommodation at Hotel Hamir, Hamirpur, by adding nearby IPH building with the corporation.
The Corporation has given its nod to set up prefabricated tourist huts at Chanshu at Sangla in district Kinnaur. It also decided to repair and renovate Hotel Dhauladhar in Dharamsala with complete flooring of the unit.
BoD has also given its approval to obtain services of Junior Engineers through out sourcing.
Present in the meeting were Chief Parliamentary Secretary, Mansa Ram, Vice Chairman, HPTDC Harish Janartha, Chief Secretary, P Mitra, ACS Tourism, VC Pharka, Principal Secretary, Finance, Dr Srikant Baldi, Managing Director, HPTDC Mohan Chauhan, non-official members Virender Dharmani, Surinder Sethi, Amarjeet Singh, Rupesh Kanwal, Vijay Karan and Gopal Krishna Mahant.