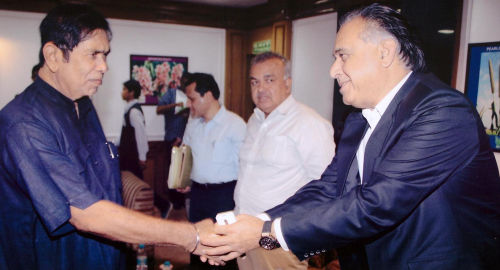 Transport Minister G.S Bali has sought the financial assistance of Government of India in providing modern ambulances and small cranes to carry out relief work more effectively in the cases of road accidents. He has also suggested and demanded for setting up of high quality railings on sharp curves to minimise the accident risks.
He was speaking in the 14th National Road Safety Council Meeting at ICAR, New Delhi today. He said that the State Government was taking effective steps to ensure road safety and check road accidents in the State. However, the GoI should consider about formulating a policy regarding the drivers coming to hilly areas who often met with accidents due to lack of driving experience on the hilly roads.
Bali said that way-bridges would be constructed on barriers and major bridges of the State so as to check and control the over loading. The police personnel and RTO's had been provided with Alcometres to keep check on over speeding. He also said that e-challan system soon would be started in the State.