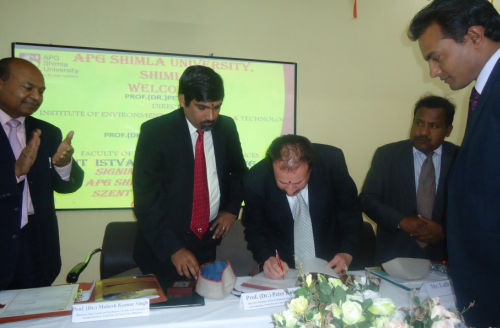 APG Shimla University has signed a memorandum of understanding (MoU) with Széchenyi István University (SZE), Győr (Hungary), for collaboration in academic and cultural spheres.
Dr Devender Pathak, VC, APG Shimla University, said the association would focus on developing joint international projects, student and faculty exchange programmes.
Prof Peter Koles, Director, Institute of Environmental Engineering and Technology, and Prof Mahesh Kumar Singh, Director, Tata Centre of Excellence, and Professor, Environmental Economics, Szent Istvan University, were the guests of honour. Dr Pathak and Shobita Goyal were honoured with medals and certificates by Szent Istvan University on the occasion.