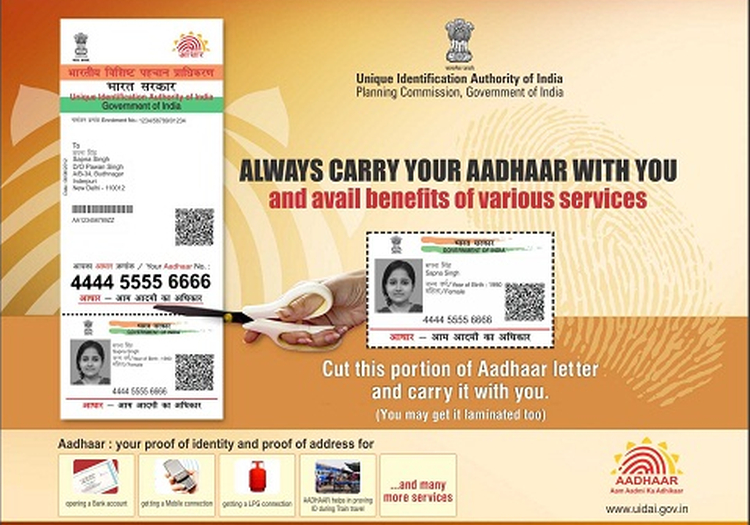 Aiming to cover every single person of the state under Unique Identification Number "Aadhaar", the Himachal Pradesh government has decided to launch a special drive from 12th September, 2014.
Starting this special campaign from Shimla district, the Information Technology Department has deployed 50 special mobile vans, equipped with Aadhaar enrollment kits alongwith certified operators, will cover every Panchayat of Shimla district and one van would be available in each panchayat for a period of three days.
After Shimla district, the drive would be followed in other districts also.
Irrigation and Public Health and Information Technology Minister Vidya Stokes would flag off the van on 12th September, 2014 at H.P. Secretariat, Shimla.
As per information received, besides covering elderly and differently abled persons during this drive, the vans would also provide e-Aadhaar letters to those residents, whose Aadhaar has not been received yet or has been lost.
The Himachal Pradesh is one of the leading States in Aadhaar coverage in the country, where more than 68.63 lakh residents have been enrolled and UID has been generated for more than 64.90 lakh residents.
Aadhaar is a 12 digit individual identification number issued by the Unique Identification Authority of India on behalf of the Government of India. This number will serve as a proof of identity and address, anywhere in India. Aadhaar letter received via India Post and e-Aadhaar downloaded from UIDAI website are equally valid.
Any individual, irrespective of age and gender, who is a resident in India and satisfies the verification process laid down by the UIDAI can enrol for Aadhaar. Each Aadhaar number will be unique to an individual and will remain valid for life. Aadhaar number will help providing easy access to services like banking, mobile phone connections and other Govt and Non-Govt services in due course.