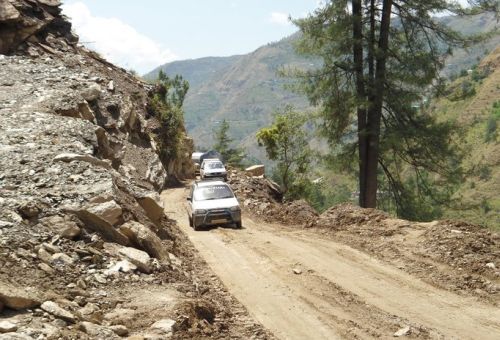 Poor condition and inadequate roads facility in the apple region of Shimla district hindered the transportation of apple crops to the market and to end the inconvenience, the Himachal Pradesh government has submitted a 117cr detailed project report to the Planning Commission for the construction of an apple transport corridor. If approved, the special passage would ensure timely transportation of perishable crops to markets outside the hill state.
It is reported that the proposed transport corridor would pass through Chhaila-Chopal in Shimla district before crisscrossing Sirmaur and Solan districts before joining the national highway at Rajgarh. Once constructed, the corridor would mainly benefit growers of Shimla, Kinnaur and Solan districts.
Horticulture minister Narinder Bragta said that the issue has already been discussed with Planning Commission deputy chairman Monetk Singh Ahluwalia. Minister assumed that formalities for the corridor will be complete at the earliest and added that it will not only benefit the apple growers, but tourism will also boost in this region.