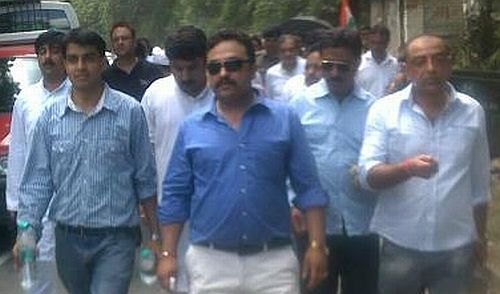 INC representative and Ex MLA from Jubbal-Kotkhai constituency Rohit Thakur criticized the BJP government for the poor condition of roads in the upper region of Shimla district. He stated that all development works form the government, as they claim, exist only on paper while there are no results on the ground. He is of the opinion that development work in the upper region of the district is stuck, and alleged that the government is not doing enough to repair the roads, at a minimum. He said that Theog-Kotkhai-Rohru road is a live example of the negligence of the government.
During a conversation with TNH, Thakur stressed for better road connectivity and said that because of the poor road facility, helpless apple growers are losing a large share of their income. A large chunk of apples are transported through the Chhaila-Kotkhai-Khara Pathar road and the government should go the extra mile to ensure the better facility for the apple growers.
Speaking about the hail gun installation in the apple belt, he said that majority of losses were incurred by Jubbal Kotkhai growers. He said that when Congress comes back into power in the State, he will demand for the proper investigation on the hail gun work. Adding to his statement, he said he would like to get the invaluable inputs from the Dr.Y.S.Parmar University of Horticulture & Forestry, Solan and other such research institutes as well, both in India, and in countries like USA, Argentina, where it has been used earlier and then will come to a conclusion.