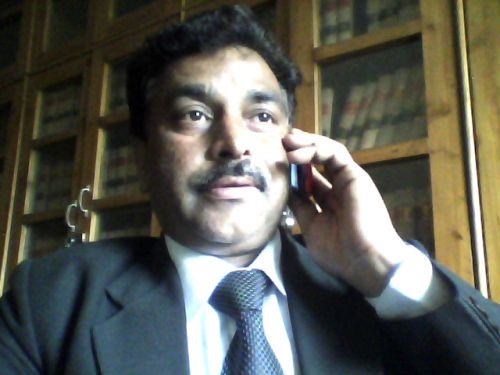 Advocate Tejasvi Sharma has been elected consecutively for the third time unanimously in general elections of Distt. Bar Association Bilaspur (HP).Elections held today in the Bar room of Distt., Courts Bilaspur. For last two years Mr. Sharma has given the momentum to development work for advocates' fraternity and for the general public. With his serious efforts in past tenures Tehsil Office was shifted to the DC office building due to which the general public got more facilities.
Recently the land for the construction of Distt. Consumer forum building has been allotted by the Deputy Commissioner due to sincere efforts of Mr. Sharma and his team. The proposal for the approximately 100 Lawyers Chambers is in the pipeline as per sources revealed.
During past one year, due to dynamic leadership he gave full momentum to the legal services with the help of whole of the Bar and educated the people village to village and imparted legal knowledge to the general public. He is very soft spoken, energetic smily faced youth having intellectual IQ and always fights for the rights of poor people and for the betterment of legal fraternity.
While addressing to media, Mr Sharma thanks to all his honorable Bar members for giving him another chance to serve the Bar. He strongly said that the post of President is not for personal gain or to feel it grace but this is only to fight with the social evils and to strengthen the legal profession so the advocates could work with more energy and wisdom for the general cause.