Una: Governor Shiv Pratap Shukla has called for increased public participation in the campaign to eradicate tuberculosis in the state. In a recent statement, the Governor highlighted the need for people to take inspiration from NikShay Mitra and come forward to help TB patients.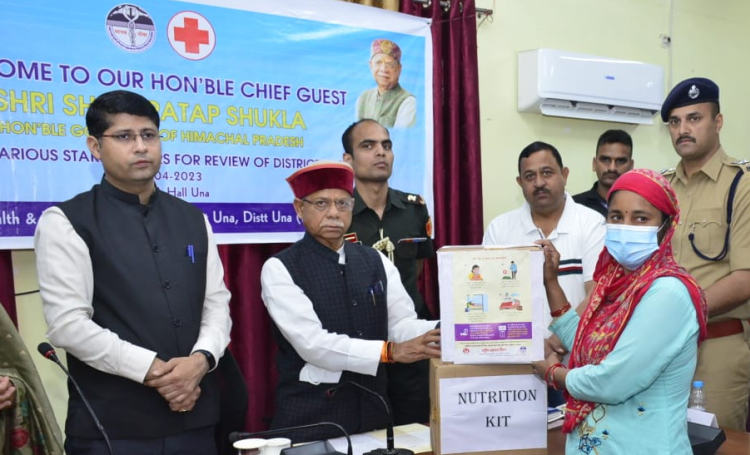 The Governor emphasized that serious work was being done towards the eradication of TB in the world and commended the efforts of the President and Prime Minister in motivating people to make the campaign a success in the country. While acknowledging that most people are aware of TB eradication, he stressed the need to involve their contribution in the campaign.
Governor Shukla asked the health department to go out into the field to engage with people and involve them in the campaign. He directed officers to provide medicines to TB patients regularly and interact with them to get their feedback. He also assured the officers that Raj Bhavan would help as NikShay Mitra to adopt TB patients.
As part of the campaign, Governor Shukla distributed hygiene and nutrition kits to TB patients, highlighting the importance of hygiene and good nutrition in the fight against TB. He also awarded NikShay Mitra and TB champions, acknowledging their contributions to the campaign.
The Governor's statement comes at a crucial time as tuberculosis continues to be a major public health challenge in the state. The call for increased public participation is expected to go a long way in raising awareness about the disease and promoting early diagnosis and treatment.