Shimla: Congress MLA from Lahaul-Spiti, Ravi Thakur, has accused China of attempting to defame the spiritual leader of the Tibetan people, the Dalai Lama. In a press conference held on Saturday, Thakur alleged that a video clip of the Dalai Lama had been tampered with and shown on news channels as part of a campaign to tarnish his image.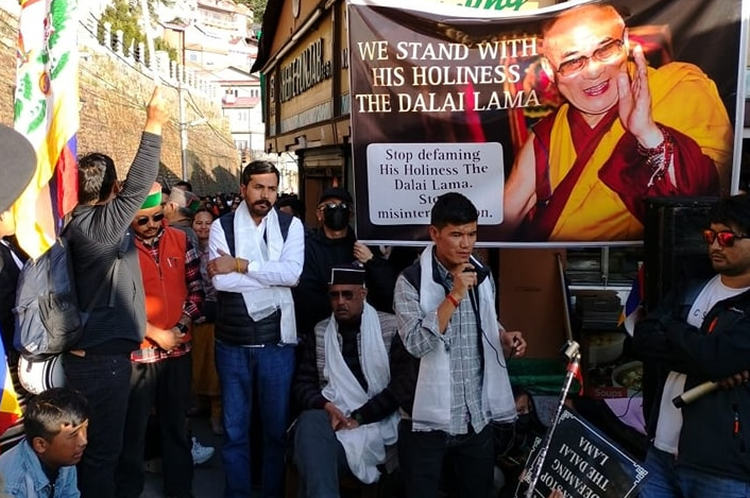 Thakur said that the actions of China would not be tolerated and that he would be filing a defamation case in the Supreme Court against those responsible for tampering with the video clip. However, he also stated that he would be discussing the matter with the Dharamshala office before taking any legal action.
Meanwhile, hundreds of people from the Tibetan community took to the streets in protest. A rally was taken out from Panchayat Bhavan to Lower Bazar, DC office till Shere Punjab at around 4 pm. The protestors demanded that the government take strict action against those responsible for spreading propaganda against the Dalai Lama.
Representatives from various organizations, including the Kinnaur-Lahaul-Spiti Buddhist Service Association Shimla, Indo-Tibet Friendship Association Shimla, Indo-Tibet Coordination Association Shimla, Regional Tibetan Women's Association Shimla, Regional Tibetan Youth Congress Shimla, Kinnaur, Student Organization Shimla, and Lahaul-Spiti, were present at the press conference.
Vidyasagar Negi of the Kinnaur-Lahaul-Spiti Buddhist Seva Sangh Shimla said that the video clip had been distorted and that the work had been done under a strategy after a month. He called on people to stop spreading propaganda without knowing the truth.