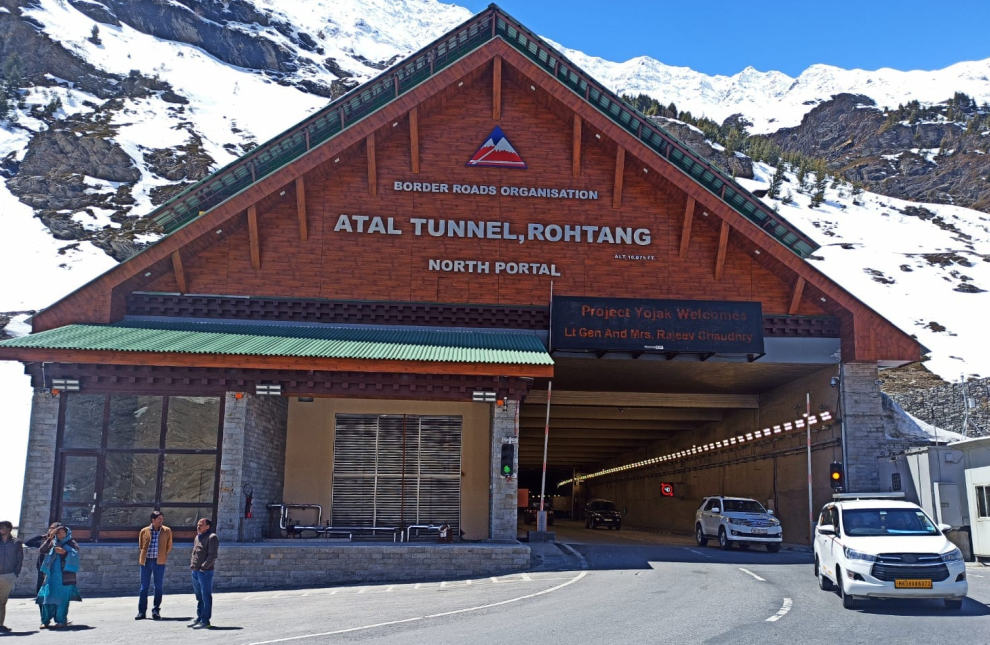 Manali: As the summer season begins, the number of tourists visiting the district of Lahaul-Spiti is increasing day by day. From April 1 to April 7, 2023, a total of 26,658 vehicles passed through the Atal Tunnel Rohtang Pass towards Lahaul-Spiti and Manali, including a significant number of tourists from both inside and outside the state. The district's scenic beauty and environment easily attract tourists.
Tourists have been visiting various places such as Atal Tunnel Rohtang Pass, Chandratal Lake, Sissu Lake, the district headquarters Keylong, Jispa, and Daracha to admire the district's natural beauty and pleasant environment. Despite the increasing traffic pressure on the district's roads, the state and national highways' transportation arrangements have been efficiently managed, and the police personnel of Lahaul-Spiti district and the Third Indian reserve battalion Pandoah have ensured the safety and security of tourists.
The Atal Tunnel Rohtang, which is the world's longest tunnel at an altitude of over 3,000 meters, has become an essential route for tourism development in Lahaul-Spiti. The tunnel has reduced the distance and travel time between Lahaul-Spiti and Manali, and consequently, the number of tourists has increased.
The significant increase in tourist traffic towards Lahaul-Spiti and Manali during the summer season can provide an economic boost to the region's tourism industry. However, it is essential to ensure the sustainable development of tourism in the district while protecting its natural resources and cultural heritage.