Hamirpur: Union Minister Anurag Thakur on Tuesday asked Himachal Pradesh Chief Minister Sukhvinder Singh to maintain the law and order situation in the state.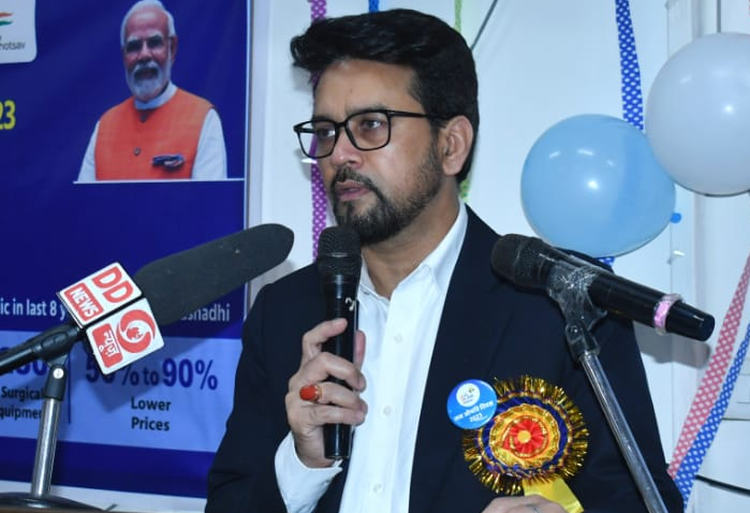 Union Minister, while replying to the media over the Manikaran incident, advised CM Sukhu to be vigilant and pay attention to the state's law and order situation so it does not break down as it has in Punjab.
Earlier Sunday night visitors from Punjab created a ruckus and scuffled with the local residents, hurled beer bottles, stones and broke windowpanes of the houses and vandalised vehicles parked on the roadside,
Meanwhile, Kullu police have not made any progress in the case. Police still analysing the CCTV camera footage to establish the identity of the miscreants.