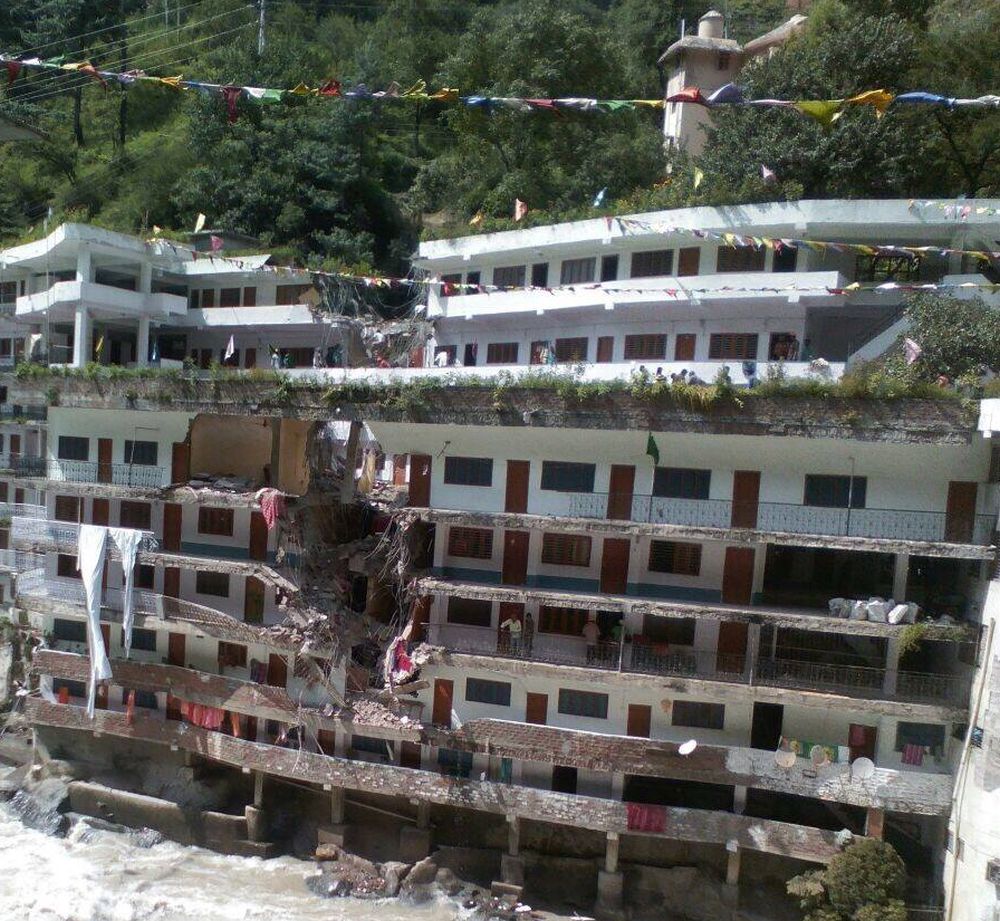 Manikaran: A major landslide has struck the Sikh holy shrine Gurdwara Manikaran Sahib in Kullu district of Himachal Pradesh today.
As per the reports, at least 15 people are feared died after a big rock fell on the Gurdwara Sahib building.
Some people are also feared to be trapped under the boulders, and local residents, along with government officials are carrying out rescue operation.
Seven dead bodies have been recovered so far and the relief and rescue operation is underway.