Hooligans scuffled with local residents, hurled beer bottles and stones and vandalised houses and vehicles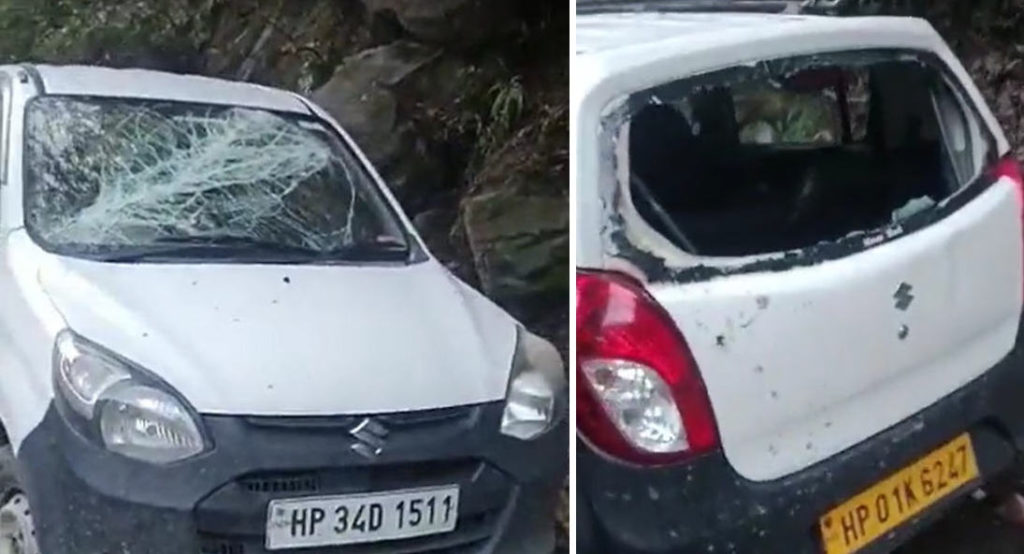 Manikaran/Kullu: Over 100 miscreants from Punjab created a ruckus and rampaged at Manikaran on Sunday night.
Miscreants were carrying flags and also created a riot-like situation in the religious town.
Hooligans scuffled with the local residents, hurled beer bottles, stones and broke windowpanes of the houses and vandalised vehicles parked on the roadside.
As per the eyewitnesses, some miscreants from Punjab were consuming alcohol and reportedly hurled beer bottles towards the Naina Mata temple and on the road. On being countered by a local boy, they thrashed him on the head with a beer bottle and also assaulted him with a rod.
After the local residents tried to stop them, miscreants went on a rampage and vandalised temples, houses and vehicles. They started fighting with everyone present there, creating a ruckus in the marketplace. They forcibly entered an eatery and misbehaved with those present there.
Though, local residents didn't retaliate but demanded strict action in the case.
Meanwhile, police have registered FIR under Sections 147, 148, 149 and 427 of the IPC and Section 3 of the Prevention of Damage to Public Property Act. However, didn't make any arrests so far. Police is analysing CCTV footage to nab the miscreants.