Shimla: Hailing the Himachal Budget 2023-24 historic and common man's Budget, Himachal's Deputy Chief Minister Mukesh Agnihotri said that Chief Minister Sukhvinder Singh has tried to give a new direction to Himachal Pradesh by presenting a 'Green Budget'.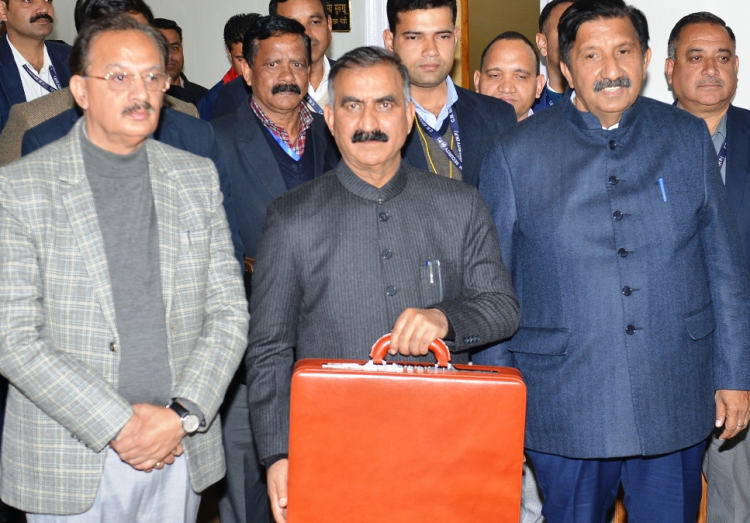 Deputy Chief Minister said that by March 31, 2026, the State Government has set a target to develop the state as a 'Green Energy State', under which 500 MW of Solar Energy would be harnessed. Apart from this, developing six national and state highways as green corridors, a fifty per cent subsidy to private bus operators for e-buses, 50 per cent subsidy to truck operators for the purchase of e-trucks and a provision of Rs 25,000 as a subsidy for the purchase of e-scooters for 20,000 meritorious girl students is seen as a historical step towards achieving a target of Green State by 2026. He said that a provision has been made to provide 40 per cent subsidy for setting up solar power projects in the State.
Agriculture Minister Chander Kumar said that the announcement of the State Government to promote Kangra as the Tourism Capital of the State will open new vistas for employment and revenue generation. He said that developing Pong Dam as a tourist paradise for water activities will go a long way in promoting water sports and other activities in the district and also will generate employment avenues for the local youth.
Industries Minister, Harshwardhan Chauhan welcomed the budget announcement of establishing 'The Bureau of Investment Promotion' and a new Industrial Investment Policy in the State. An Open Arm Policy will be followed to replace the Single Window system with the Bureau of Investment. The bureau will provide a plug-and Play interface to the investors.