Shimla: Shiv Pratap Shukla sworn in as the 29th Governor of Himachal Pradesh in a ceremony held at Raj Bhawan here on Saturday. Acting Chief Justice of Himachal Pradesh High Court Justice Sabina administered the oath of office and secrecy to him.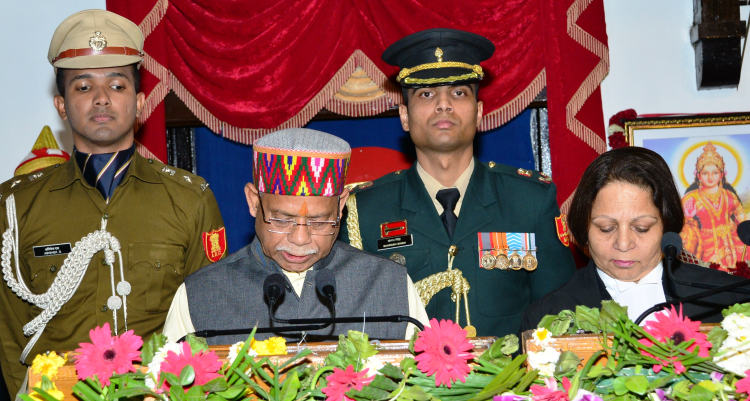 Shiv Pratap Shukla took the oath in Sanskrit.
Chief Minister Thakur Sukhvinder Singh Sukhu, Deputy Chief Minister Mukesh Agnihotri, Speaker, Himachal Pradesh Vidhan Sabha Kuldeep Pathania and Leader of Opposition Jai Ram Thakur were present on the occasion along with Cabinet Ministers and dignitaries.
The Governor was also given a Guard of Honour on the occasion. Chief Secretary Prabodh Saxena read out the warrant of appointment.
Secretary to the Governor Rajesh Sharma obtained the signature of the Governor on the charge certificate.
Expressing gratitude toward the President of India for his appointment as Governor of Himachal Pradesh, the Governor said that he would work in accordance with the Constitution. He said that he would complete the works started by the previous governors and would also urge the Chief Minister to cooperate in completing those works on priority.
He expressed his concern over the growing illegal trade of drugs in Himachal Pradesh and said that this evil was rapidly taking our young generation, the future of the country, in its grip.
"Himachal is the land of gods and there should be no place for drugs here. I would also appeal for the cooperation of the media so that they become partners in my efforts in this direction," the Governor said.