Shimla: Union Information and Broadcasting Minister Anurag Singh Thakur on Thursday inaugurated the 24-hour telecast service of Doordarshan Kendra, Shimla.
The Chief Minister of Himachal Pradesh Sukhwinder Singh was the Guest of Honour on the occasion while Deputy Chief Minister of Himachal Pradesh Mukesh Agnihotri, Shimla MP Suresh Kashyap and CEO, Prasar Bharati Gaurav Dwivedi were also present there.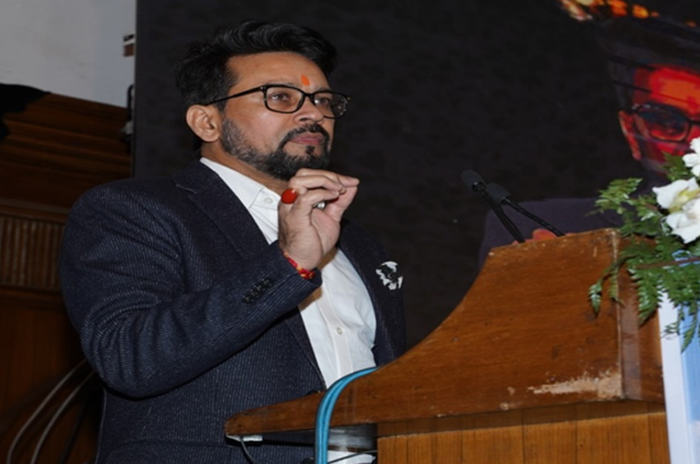 Anurag Thakur said that keeping in view the long-standing demand of the people, Doordarshan Kendra, Shimla's telecast has been dedicated to the people round-the-clock from today. He said, with the commencement of the 24-hour telecast from DD Himachal, not only the news of the State but also the culture and traditions of the State would get national and international level recognition.
Chief Minister Sukhvinder Singh praised Thakur's efforts and noted that the State administration is dedicated in making sure that every citizen receives the benefits of the State and Central government schemes.