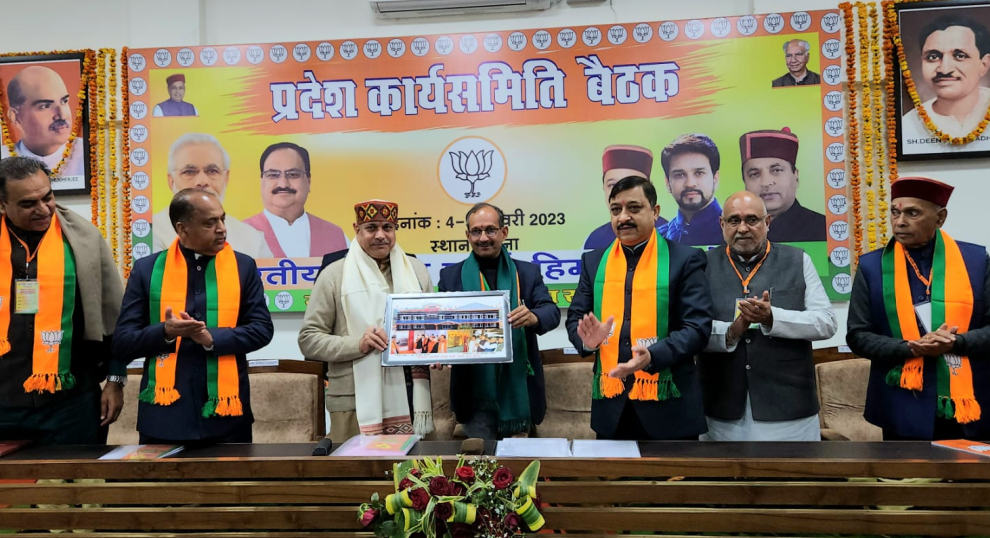 Una: The State BJP announced to organise a state-wide protest against the government's decision of denotifying of institutions. The decision was taken at the meetings of the BJP Core Committee and the party office-bearers being held at Una.
After assuming the charge in the state, the Congress-led Sukhu Government has denotified over 600 institutions. CM Sukhvinder Singh clarified that the previous government had opened the institutions without any financial  to gain politically and just before the assembly elections   
BJP state president Suresh Kashyap, while addressing the media on Saturday, said that the party would organise a signature campaign and launch statewide protests.
"Protests would be launched at the Assembly segment level, followed by 'Halla Bol' rallies at the district level," Kashyap said.
State Govt working with a spirit of revenge: Jairam Thakur
Earlier, on the first day of the Core Committee Meeting, former Chief Minister and Leader of Opposition Jai Ram Thakur made a scattering attack on the state government and accused it of working with a spirit of revenge.
Accusing Congress of failing to fulfil its poll guarantees and instead of working on it, Congress-led government is on on institution closing spree.  
"The Congress government has even closed such offices where employees were working and all these offices were opened only after taking full approval," Jairam Thakur rued.
Commenting on the Old Pension Scheme, Jairam Thakur stated that the govt has cleared the OPS in Cabinet, but even after a month, Govt has failed to issue a notification.