New Delhi: Chief Minister Sukhvinder Singh laid the foundation stone of five storeys 'Himachal Niketan' building to be constructed at Dwarka in Delhi.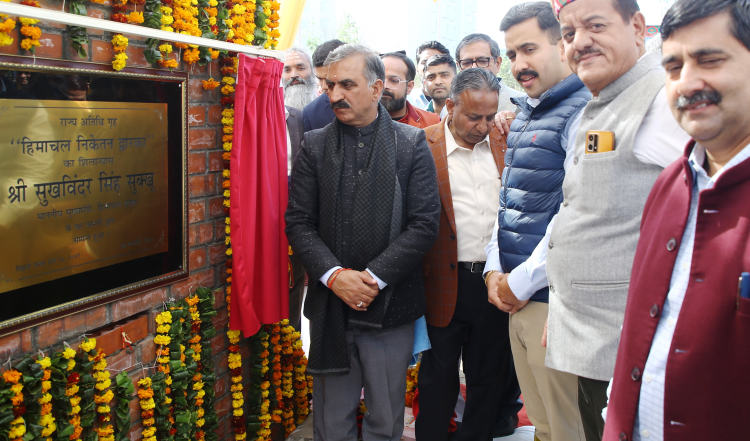 The 'Himachal Niketan' would provide accommodation facilities to the students and visitors from the State in Delhi.
The 'Himachal Niketan' building would have two VIP rooms, 36 general rooms exclusively for the students and 40 other general suites. It would also have three room-type dormitories for the staff with a parking facility for 53 vehicles and 87 two-wheelers in the basement.
The Himachal Niketan would exclusively offer a comfortable stay to students and a favourable atmosphere for studies.
"Apart from existing Himachal Bhawan, Himachal Sadan, presently facilitating stay facilities to the residents of Himachal Pradesh visiting New Delhi, Himachal Niketan will be the third alternative to stay in the National Capital," said the Chief Minister.
The PWD has been directed to ensure every quality aspect in the construction work and complete it by 2025.
Earlier, PWD Minister, Vikramaditya Singh welcomed and honoured the Chief Minister. He detailed the project and assured timely completion of the same.