Deputy CM emphasises rain and snow water harvesting
Shimla: "To overcome the situation of any shortage of water in future, we should make earnest efforts for water conservation," said Deputy Chief Minister Mukesh Agnihotri in a review meeting of the Jal Shakti Department held at Jal Shakti Bhawan Tutikandi, Shimla today.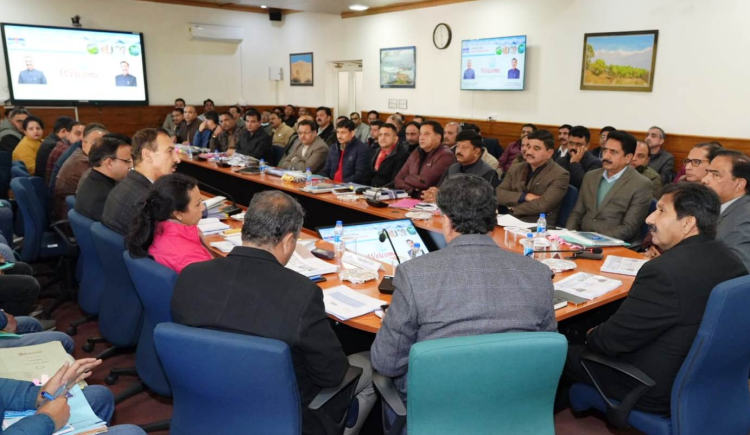 "There is a need to lay more emphasis on rain and snow water harvesting, groundwater recharge and source stability", he said. To maintain the quality and conservation of water all the officers should also organize awareness programs. We should also try to protect and preserve traditional water bodies, he further added.
The Deputy CM said that the state government was working towards sustainable and equitable development of the state and a work culture should be maintained by all the concerned officers.
Agnihotri directed officers to frequently visit the field and ensure better work.
To ensure transparency in the tender process, the bid capacity and work according to the rules should be taken care of. He said that every officer of the level of Executive Engineer should adopt at least 3 schemes each and Superintending Engineer to Engineer-in-Chief should adopt at least one big scheme so that the quality of work could be improved, he said. Priority areas should also be defined and all the officers should work in coordination to avoid any hindrance in the development.