Chanour/Indora: Under attack from the opposition BJP for closing over 900 institutions, Himachal Pradesh Chief Minister Sukhvinder Singh Sukhu has claimed that the state government will ensure budgetary provisions before announcing and implementing welfare and development schemes.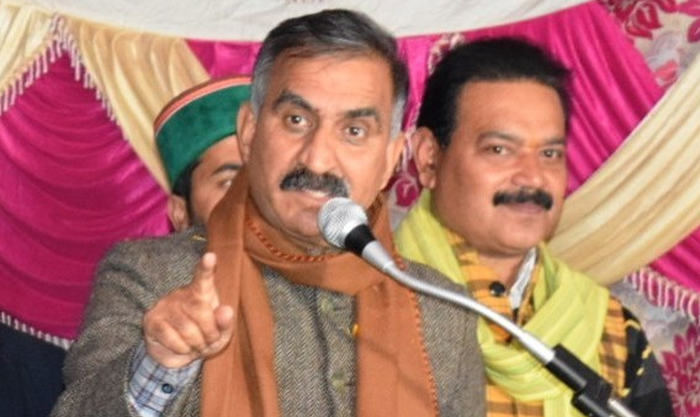 Sukhvinder Singh Sukhu, after becoming the Chief Minister, closed over 900 institutions opened by the previous Jairam Thakur during its last six months of tenure. CM Sukhu, while addressing a public meeting at Chanour under the Indora assembly segment today, claimed that the institutions were opened without any budgetary provisions and all announcements were made to woo the voters just before the state assembly election.
The Chief Minister promised to fulfil all the 10 guarantees of the Congress Pratigya Patra-2022 after making the required budgetary provisions.
"We are committed to improve the fiscal health of the state and will ensure to boost the economy in coming times," the Chief Minister said.
He also said that the government would have zero tolerance towards corrupt practices. The first nail in the coffin was the suspension of the Staff Selection Commission, Hamirpur which had become the hub of selling jobs.