Shimla: Veteran Congress leader and six-time Chief Minister Virbhadra Singh passed away on Thursday, after prolonged illness at the age of 87.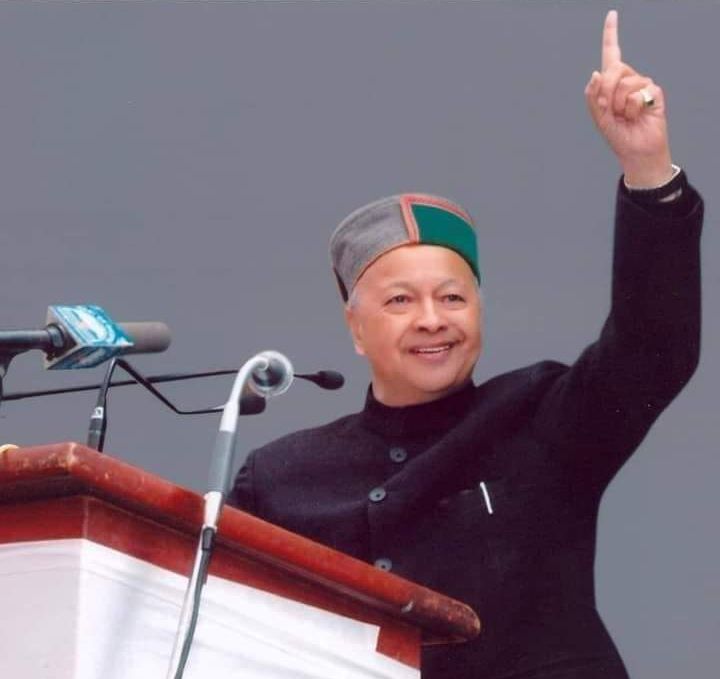 He had been admitted to Indira Gandhi Medical College (IGMC) and Hospital on 30 April, after he complained of a breathing problem on the same day he returned to his residence Holly Lodge, Shimla from Max Hospital, Mohali after recovering from Covid-19.
Singh had tested positive for Covid-19 on 12 April, after which he was shifted to Mohali the next day. Having beaten Covid-19 yet again for the second time in the month of June however, he succumbed to cardiac arrest and breathed his last at 3.40 am on Thursday.  
IGMC, Senior Medical Superintendent, Dr Janak Raj said, "Former Chief Minister Virbhadra Singh passed away in the wee hours of today morning."
Singh, a five-time Member of Parliament and nine-time Member Legislative Assembly, was the sitting MLA from the Arki assembly constituency in the Solan district.   
He is survived by his politician wife, Pratibha Singh former Member of Parliament Mandi and son, Vikramaditya Singh MLA Shimla (Rural) and four daughters.
Himachal Pradesh Government has declared three-day state mourning from 8 July to 10 July and there will be no official entertainment during the mourning, said an official spokesperson.
All state government offices including Boards, Corporations and Autonomous Institutions except the offices dealing with the essential services shall be remained closed on 8 July, he added.