Shimla: The Common Services Centre commonly referred to as Lok Mitra Kendras will facilitate the voters pertaining to electoral services and online filing of registration forms viz form 6, 6A, 7, 8, 8A etc. on minimum charges. This was stated by Chief Electoral Officer Devesh Kumar here today.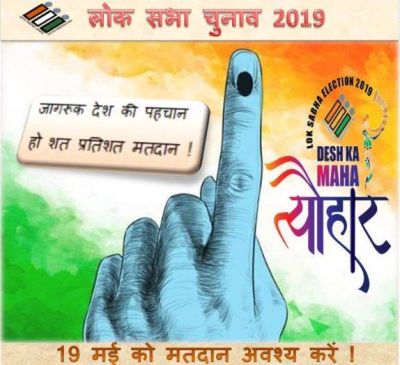 The charges for transaction for electoral registration application form, printing of electoral roll per page, submission of form for Electoral Photo Identity Cards (EPIC), tracking of application status and registration of complaints will not exceed rupees one.
Devesh Kumar said that if an online application is submitted, provided that soft copy is attached by the applicant, along with the photograph for enrolment, the cost would not exceed rupees one. Similarly, rupees two will be charged for photographs through Web camera and scanning of the documents for uploading. However, no hard copy of the photograph will be taken from the applicant or preserved in the computer at such centres. The applicants are required to submit proof of date of birth for fresh enrolment at CSCs.
The cost of preparation of Photo Identity Cards through these centres, will not exceed Rs. 30. These cards will be generated in seven days and additional eight days is allowed for delivery to the applicant at his/her door step. It is pertinent to mention here that if the time line is not adhered to or not met, no charges will be payable to CSCs. However, if the collection is done by the applicant through the CSCs, then the cost would not exceed Rs. 25, he said.
The Lok Mitra Kendras will be prominently popularized as ECI voter's facilitation centres by way of putting a board in front of the centre and displaying of posters, banners and publicity material inside the centre. The electoral data, National Grievances Services (NGS) and voter helpline 1950 will be integrated with CSCs.
Devesh Kumar said, however, free services would remain available to all the citizens through the existing mechanism of voter registration centres, Booth Level Officers (BLOs) and other election officials. Necessary directions have been sent to all the Deputy Commissioners/ Sub Divisional Magistrates in this behalf.