Former Chief Justice of Manipur High Court Justice Abhilasha Kumari has been appointed judicial member of the first Lokpal. Justice Abhilasha Kumari is an eldest daughter of Congress veteran leader Virbhadra Singh.
The President of India has appointed Justice Pinaki Chandra Ghose first Lokpal and Justice Dilip B. Bhosale, Justice Pradip Kumar Mohanty, Justice Abhilasha Kumari, Justice Ajay Kumar Tripathi Judicial Members of the Lokpal.
Dinesh Kumar Jain, Archana Ramasundaram, Mahender Singh and Dr. Indrajeet Prasad Gautam were appointed as other member of the Lokpal.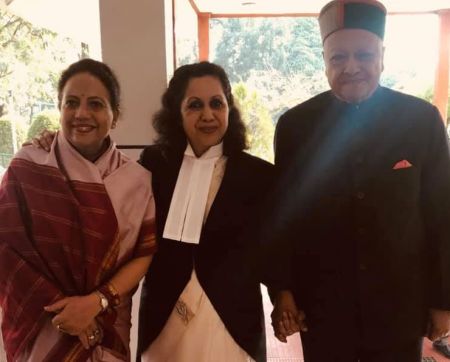 Justice Abhilasha Kumar had served in the High Court of Gujarat from 2006 to 2018, and as the first female Chief Justice on the Manipur High Court in 2018. She has been a chairperson of the Human Rights Commission of the Gujarat state of India since 17 May 2018.
Justice Kumari had started her career as an advocate in 1984 and practised in the Himachal Pradesh High Court and the Himachal Pradesh Administrative Tribunal. She was the Additional Central Government Standing Counsel from 1995 to 2002 and as the additional advocate general of Himachal Pradesh in March 2003 to December 2005.