Health Minister Vipin Singh Parmar today said that the State government has made provision of Rs. 2482 crore for various health schemes for the year 2019-20. He said that various ambitious schemes are being implemented in the state to provide best health care facilities to the people.
He said that "Sahara" scheme has been announced to provide financial support at the rate of Rs.2, 000 per month to such ailing persons who belong, to economically weaker sections.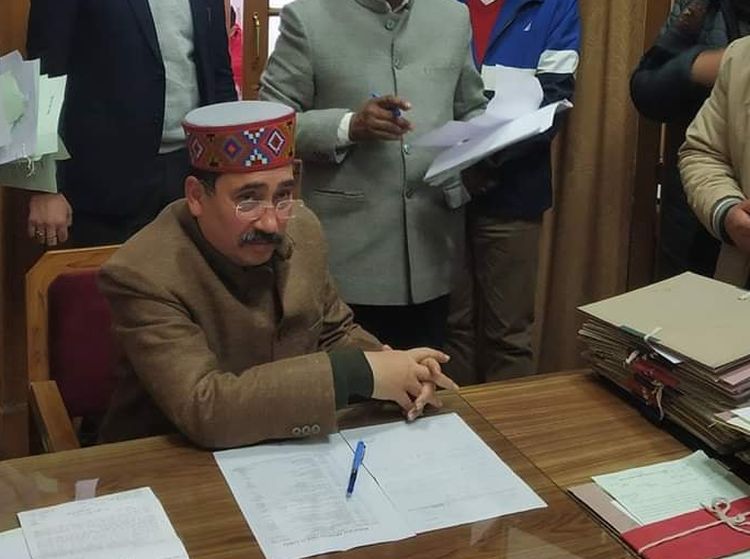 The Minister said that State has about 4,200 persons infected with HIV/AIDS. These infected persons are being provided diet allowance ranging from Rs.300 to Rs.800 per month depending on their age which now has being enhanced to Rs.1,500 per month. These infected persons will also be provided treatment free of cost.
Vipin Singh Parmar said that the state government will start "Sampuran Swashthya Yojna" in the State. In the first phase of this scheme, 12 medical institutions including some district hospitals will be upgraded to Sampuran hospitals. All the necessary facilities will be made available in these Sampuran Hospitals. In addition, a mechanism will be devised to ensure online monitoring of all referral cases at tertiary health centres.
He said that the provision of mobile diagnostic vans has been announced in the budget for early detection and prevention of breast and cervical cancer. These mobile vans will function in close coordination with the medical colleges in the State.