In memory of Atal Bihari Vajpayee, Govt to construct memorial at Manali and a statue at Shimla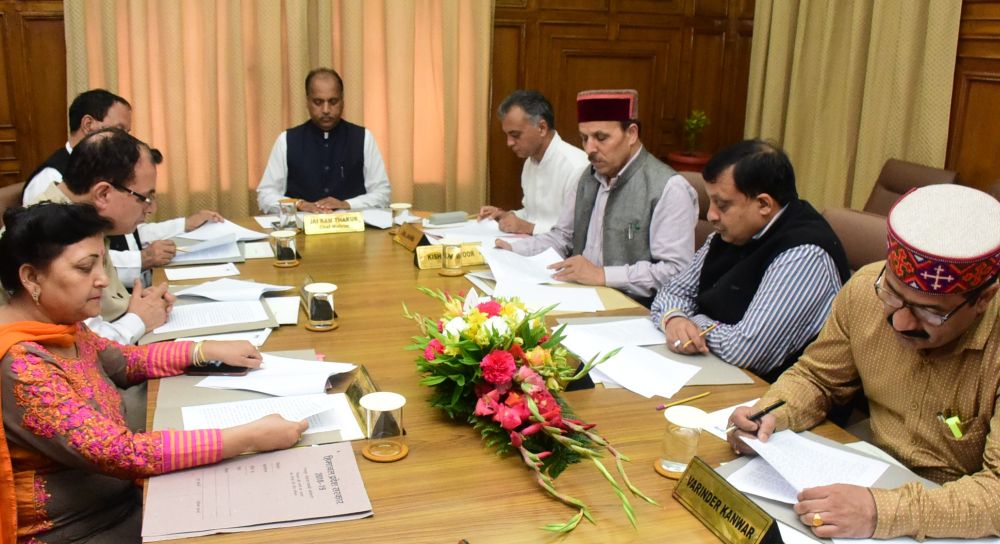 Shimla: The Himachal Pradesh government has decided to re-name the Mukhya Mantri Adarsh Vidya Kendra Scheme launched by the State Government as Atal Adarsh Vidya Kendra and Mukhya Mantri Aashirwad Scheme as Atal Aashirwad Scheme.
In memory of former Prime Minister Late Atal Bihari Vajpayee, the State Cabinet has decided to construct a memorial at Manali and a statue of him at the Ridge or Mall in Shimla.
The Cabinet in its meeting held here today under the Chairmanship of Chief Minister Jai Ram Thakur expressed grief over the sad demise of former Prime Minister Atal Bihari Vajpayee, who passed away on 16 August, 2018. While passing the condolence resolution, the Cabinet lauded the contributions of Atal Bihari Vajpayee for the Nation in general and for the State in particular.
The Cabinet decided to send a proposal to the Union Government to rename Kol Dam project in the name of Atal Bihari Vajpayee, and passed a resolution to request Union Government to name Rohtang Tunnel in the name of Atal Bihari Vajpayee. The idea to construct strategic important Rohtang tunnel connecting landlocked hinterland Lahaul valley with rest of the world was conceived in 1998 by Vajpayee and the project was announced by him on June 3, 2000. The project is now nearing at its completion.
The Cabinet observed two minute silence as a mark of respect to the departed soul.