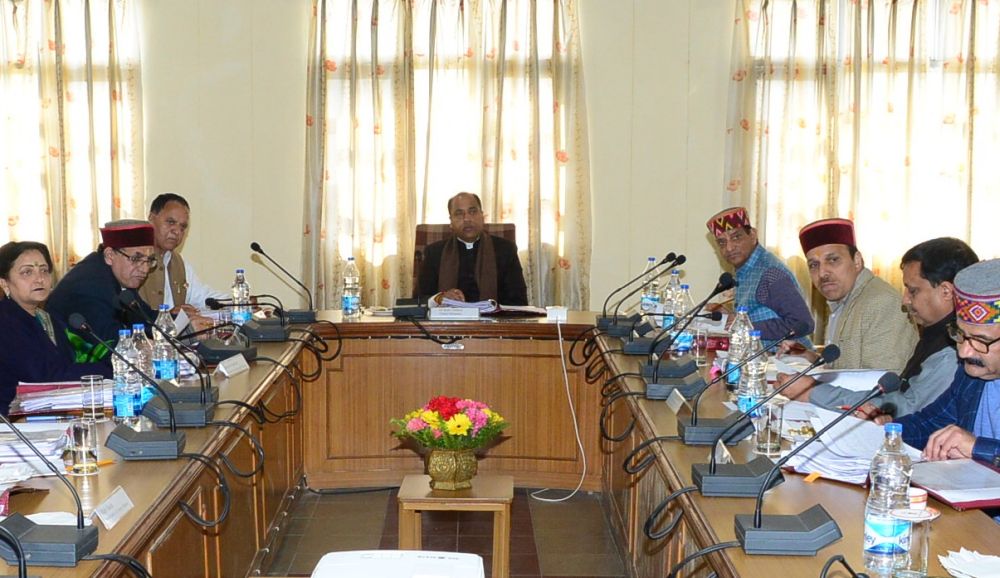 Dharamshala: The Himachal Pradesh Cabinet decided to increase the maternity leave of women employees on contract basis from 135 days to 180 days, thus equating them with regular women employees in case of maternity leave.
Approval was accorded by the Cabinet to grant interim relief to the regular government employees, pensioners, family pensioners at the rate of 8 percent basic pay to be payable from 1st January 2016 as was announced by the Chief Minister on 25 January at Ani, in Kullu district.
The state government also decided to impose ban on general transfers with immediate effect and till further orders.
The Himachal Cabinet decided to allow recruitment process out of the purview of Himachal Pradesh Public Service Commission and Himachal Pradesh Staff Selection Commission on compassionate ground, against 3 percent sportspersons quota, from amongst the specially-abled persons, on batch-wise basis as per specific method provided in the respective recruitment rules and posts reserved for Ex-servicemen.
In all other cases the departments concerned will examine all the aspects and put up to the Chief Minister for approval.