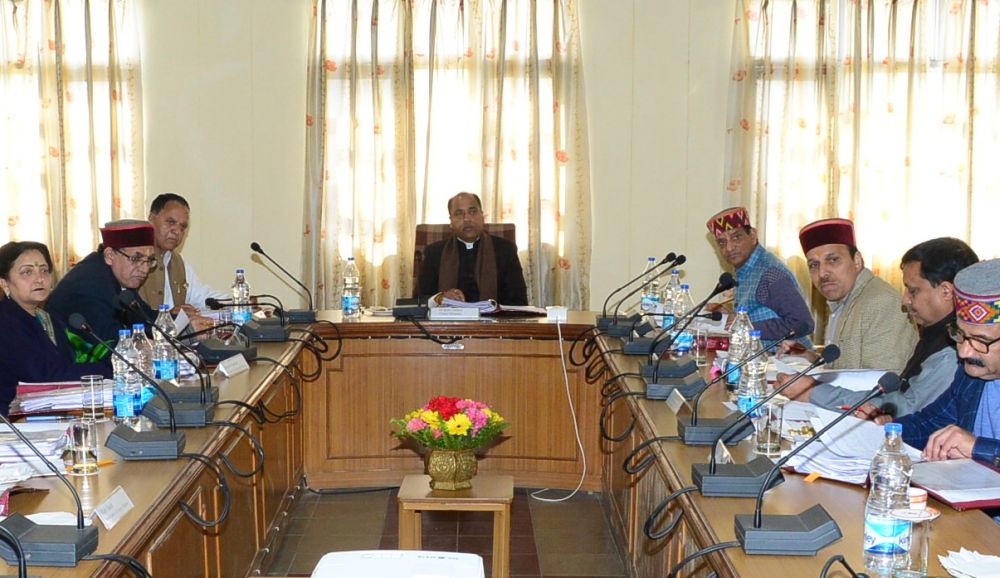 Dharamshala: The Himachal Cabinet gives relief to the hoteliers whose properties were sealed. The Cabinet has decided to amend the Himachal Pradesh Town and Country Planning rules 2018 to allow sealing of unauthorized buildings or portions thereof so that the authorized building could be put to its approved and permitted use.
Sealing would be done after giving the defaulters an opportunity of being heard under the amendment in the Act. This will give relief to the hoteliers and their objections will be invited under the rule.
Restore licenses for wholesale distribution of Liquor
The Cabinet gave its approval for restoration of L-1 for wholesale distribution of IMFL, Beer, Wine and Cider and L-13 for wholesale distribution of Country Liquor to the Retail Venders w.e.f. 1-4-2018.
It also decided to start the process of grant of wholesale licenses L-1 and L-13 be started w.e.f. 5-2-2018 so that the formalities can be completed and the distribution network of liquor is put into place before 1-4-2018. It was also decided to merge the basic license fees into the proposed retail excise duty for 2018-19.
The decision was also taken that the Budget session of HP Vidhan Sabha would be held from 6th March to 5th April, 2018 with a break from 17th to 25th March.
The Cabinet withdrew the existing Himachal Pradesh scheme for revival of Sick Medium, Small and Micro Enterprises (MSME) unit 2017 and decided to formulate the Himachal Pradesh scheme for revival of Sick MSME units 2018 after consultation with all Stakeholders.
Cabinet nod to invite EOI for procurement of design consultant for road construction
The Cabinet decided to invite Expression of Interest (EOI) for procurement of design consultant for carrying out detailed feasibility study of 2000 kilometers of road length under proposed World Bank assistance for Himachal Pradesh State Road Project Phase-II. It was also decided for detailed engineering designs including socio-environmental and roads safety safeguards for 650 kilometers of road length in the State, besides periodic maintenance work of 1350 kilometers of road length of State road network.
It was also decided to fill 14 vacant posts of Assistant Professor/ equivalent in Dr. Y.S. Parmar, University of Horticulture and Forestry, Nauni Solan on contract basis. Decision was taken to fill up one post of Registrar Co-operative society in cooperation department.
The Cabinet approved opening of new IPH Division at Thunag in district Mandi and to create a IPH Division Dharampur at Bharari and IPH Sub-Division at Tihra and Mandap in district Mandi.