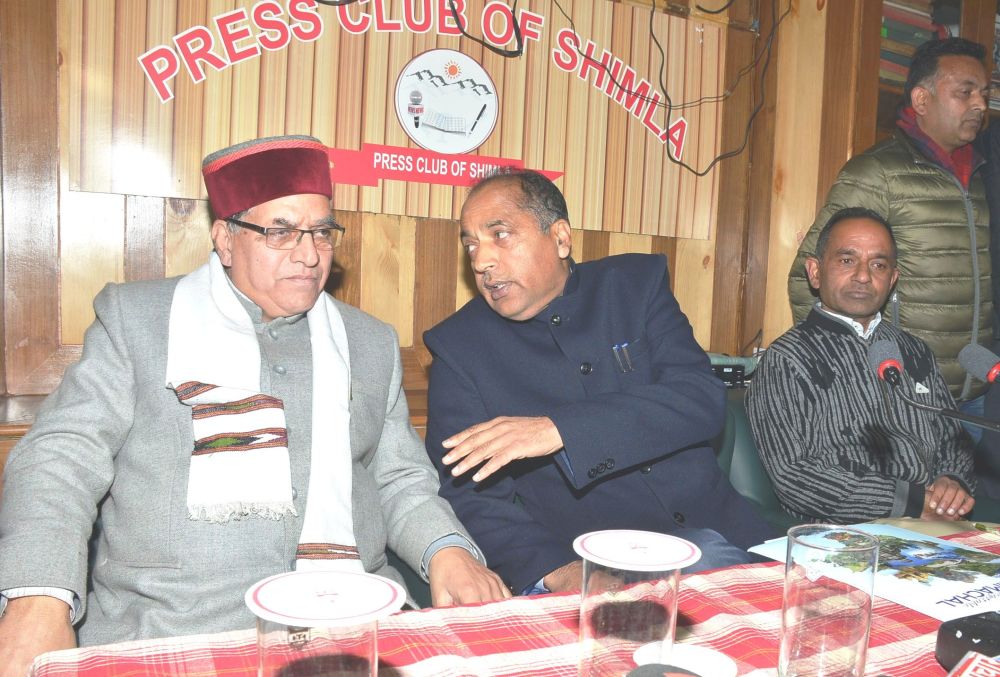 Shimla: Chief Minister Jai Ram Thakur at Shimla Press Club today announced 24×7 'Guddia' help line for safety of women to be launched soon. Special crime cell would be set up in all three police range offices which would be required to report any crime against women in the state within no time.
The day to day reporting would be monitored by Chief Minister Office and action taken within 48 hours. There would be zero-tolerance for crime against women, said the Chief Minister.
Thakur said that Atal Help Line for zero tolerance against corruption. He said that these steps wore mandatory to curb crime in the State.
He said stringent measures would be taken to curb drug menace in the state as well as cases of cybercrimes.
The Chief Minister thanked the press Club members for the invitation extended to him. He also sought suggestions from the press for better performance of the government where ever required.
The Chief Minister directed the authorities for early completion of press Club building near Subzi Mandi. He assured for looking into the pensionary and medical facilities to the journalists. He announced a sum of RS. 5 lakh for Shimla Press Club.
Press Club Shimla representatives urged Chief Minister for providing pensionary benefits to the journalists on analogy of Haryana, Uttrakhand and Madhya Pradesh Government, besides a provision of Health Cards, to them for securing medical facilities.