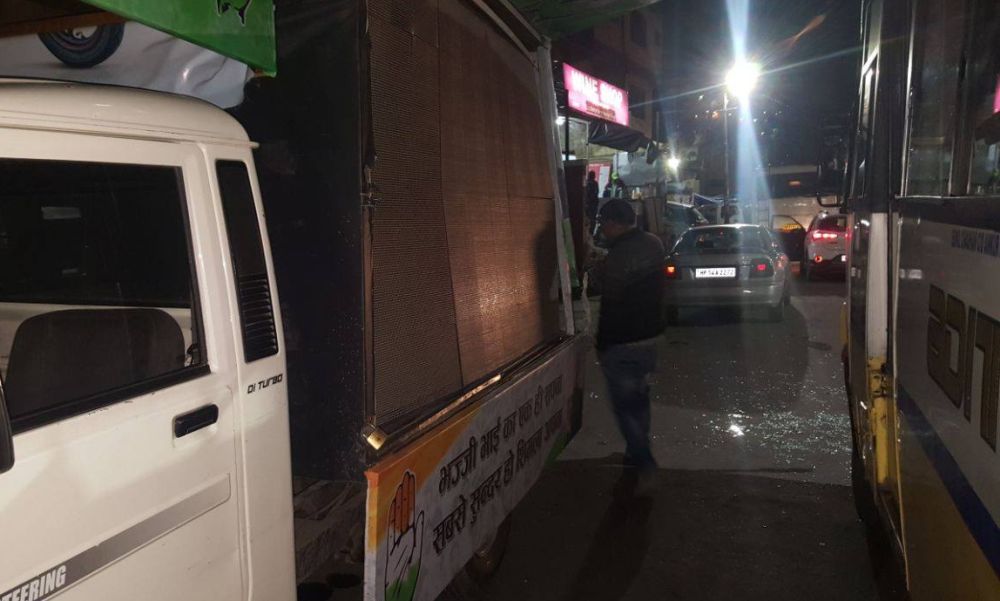 Shimla Congress candidate Harbhajan Singh Bhajji has accused political opponents for damaging his LED Van. Bhajji claimed that yesterday evening at 7'o clock LED van being used for campaigning by the Indian National Congress was damaged and culprits were claiming it a mere accident. Bhajji, wending his anger at social media, said
"This is the lowest standard of politics I have seen in my political career spanning 45 years with the Indian National Congress and Shimla. The screen that was broken was worth 6 lakh. It is not about the monetary loss it is about the degrading standard of politics in shimla which pain my heart while contesting elections it is important to maintain your ethics standards and respect for each other."
Bhajji further said that "From day one my team is receiving threats from various quarters. Posters and banners of the Indian National Congress are being teared by anti-social elements."
Damaging property whether public or private is the lowest ebb politics in Shimla could touch, Congress candidate further added.
Tow time legislature claimed that he has dedicated his life for Shimla and its citizens. Promising providing clean and transparent politics in the city, Bhajji said that "My long innings of public service has given me the strength that comes from my people who have always walked with me and stood behind me at all times.
Hoping to get electorates support in the November 9 election, Bhajji claimed that electorate of Shimla have always trusted the Indian National Congress and would vote for a progressive leadership for creating a better Shimla.
BJP, Congress, CPM and Independent Harish Janartha have made Shimla Urban constituency interesting and for November 9 election – candidates are putting all-out efforts to woo electorates in their favor. Besides door to door campaigning, most of candidates have also put big hoarding up in all part of the constituency.