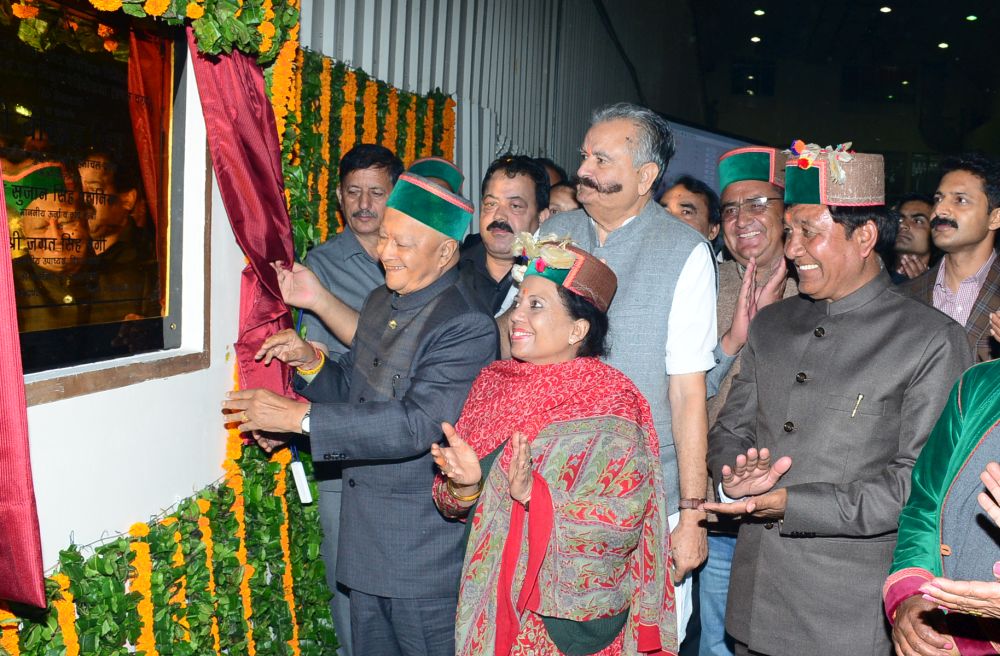 Kinnaur: Chief Minister Virbhadra Singh today inaugurated the first stage of the ambitious Kashang Hydel Project (65 MW) in the Kinnaur district.
The work on 195 MW (65X3) integrated Kashang Project, also registered as 'Green Power Project' under clean development mechanism, was started in the year 2009 by Himachal Pradesh Power Corporation Limited.
The powerhouse was completed for 195 MW project, but due to some disputes pending in National Green Tribunal, only 65 MW power was being produced presently. The Chief Minister hoped for quick resolution of these disputes.
The Chief Minister expressed pleasure over the steps taken for rehabilitation and relief provided to project affected families (PAFs) by HPPCL. He said these families would be provided 100 units free electricity per month once the project was commissioned completely.
MPP and Power Minister Sujan Singh Pathania said that the state government was giving financial assistance in lieu of forest customary rights for 500 days minimum wages for labour disbursed to 510 affected families amounting to Rs 3.76 crore. Besides the Local Area Development Fund (LADF) @ 1.5 percent of project cost amounting to Rs 7.06 crore had been deposited with LADA authorities and even self-employment schemes had been started for PAFs.
Managing Director HPPCL Devesh Kumar said that rehabilitation and resettlement had been paid upto the tune of Rs. 90 lakh in favour of land loosers and Rs. 105 lakh to 151 PAFs as compensation on account of cracks in their houses.