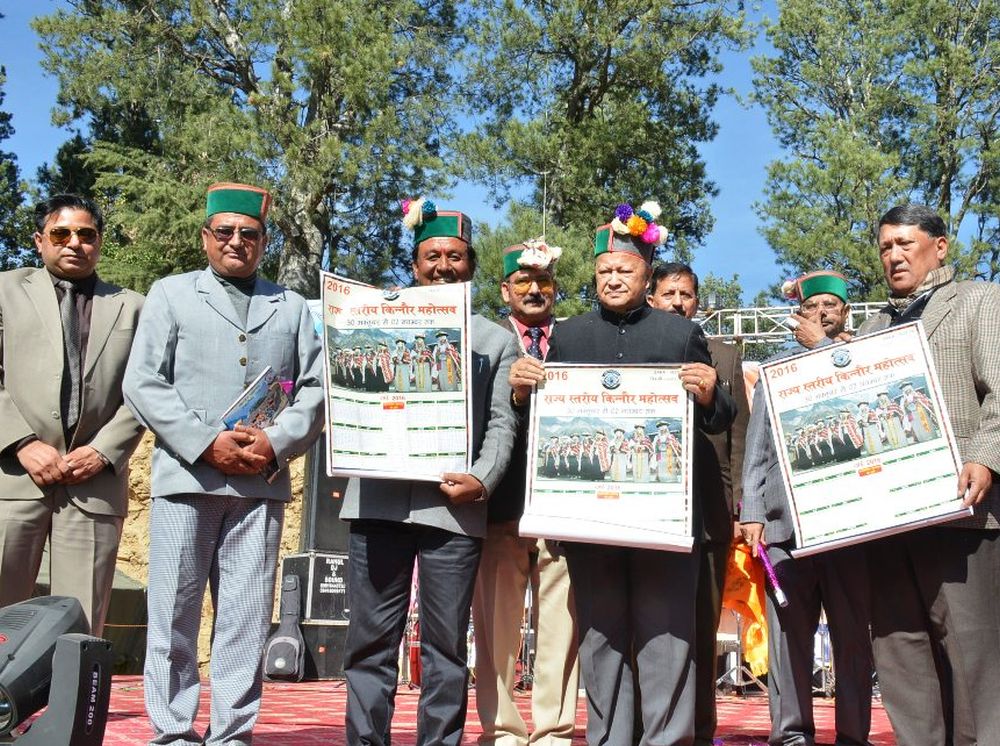 Reckong Peo: Chief Minister Virbhadra Singh today reiterated to provide quality education and to achieve this target, special emphasis was being laid on opening educational institutions in the rural and far-flung areas.
The Chief Minister was speaking on the closing ceremony of State-level Kinnaur Mahotsav at Reckong Peo. He laid foundation stone of the government degree college Reckong Peo building to cost Rs 3.72 crore.
He announced Primary Health Centre at Chitkul and Nigulseri in place of Ayurveda dispensary, opening of Health Sub-Centre at Yangpa-II. He also announced enhancement in bed capacity of regional hospital Reckong -Peo from present 100 to 200 bed hospital, upgradation of Government High School, Brua to plus two, transfer of vacant land at Kalpa, which at present was in name of Agriculture department, to Horticulture University, Nauni for setting up demonstration orchard for providing training to horticulturalists.
Virbhadra Singh said that the police ground would be converted into a stadium by demolishing the old structures around the ground. He also announced a sum of rupees one crore for maintenance and improvement of the police ground stadium.
He also released a souvenir of the State level Kinnaur Mahotsav and distributed prizes to the winners of various tournaments.
Deputy Speaker, H.P. Vidhan Sabha Jagat Singh Negi, Additional Chief Secretary, V.C. Pharka, Deputy Commissioner, Naresh Kumar Lath, SP Rahul Nath Bodh, SDM Kalpa Maj Vishal Sharma were also present on the occasions amongst others.