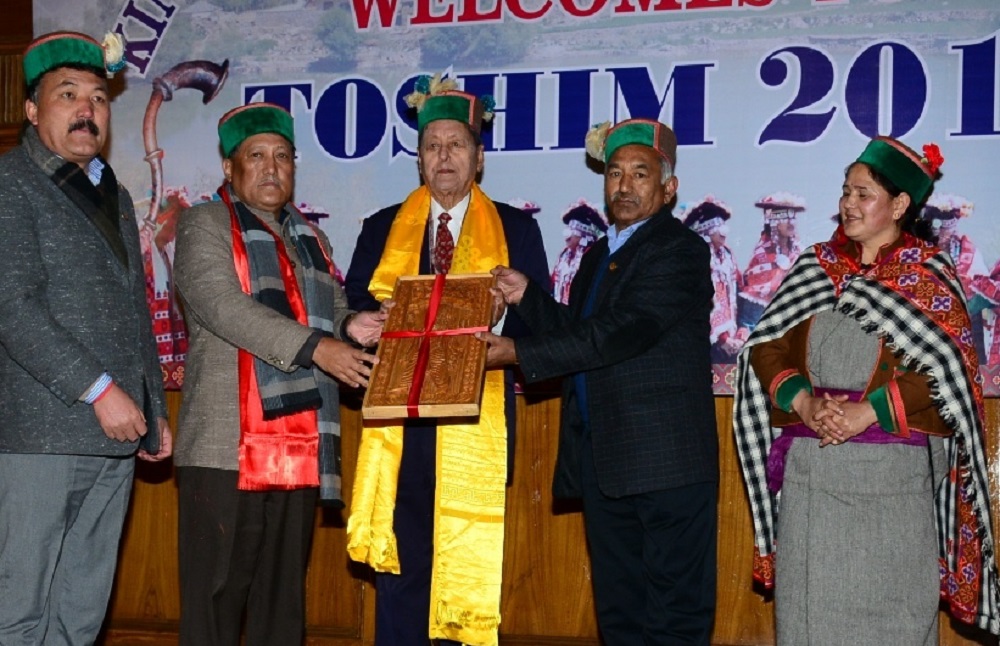 Shimla: Himachal Pradesh Chief Secretary VC Pharka said the tribal areas of the state were repositories of rich traditions and culture which needed to be maintained at every cost for the generations to come. He especially urged the youth to come forward in preserving and promoting the culture and traditions of the district which were real basis of over identity.
Pharka, while speaking at the annual function (Toshim-2017) of Kinnaur Welfare Society, Shimla on Saturday evening, said the state government had been giving added attention for development and ensuring welfare of the people of tribal areas keeping in view tough topography and geographical conditions of these areas. He said adequate funds were being made available under various schemes and pace of development had been accelerated of these areas as a result of which they were equal to other areas in terms of economic growth, development and prosperity, which was evident from various indicators.
He expressed concern over the drug abuse in the society and appealed the younger generation to refrain from this social evil. He said the campaign against cannabis was successfully organised in Kinnaur district in which Mahila Mandals, Yuvak Mandals and NGOs played an important role. He added that this campaign would be again launched this year in the district along-with other districts.
Referring to Kinnaur district, Pharka said all-round development of the district had been ensured by the present state government and as of today it had a vast network of roads, educational and health institutions and other basic facilities. He said the horticulture activities had been given a big boost in the district and presently it was contributing enormously to the state GDP.
Pharka honoured retired DGP I.B Negi on this occasion on behalf of the Society for his distinguished contribution to the state. He also honoured Assistant Director (Nursing), IGMC Shimla Ram Dulari Negi for her outstanding services to the nursing sector and Boxer Ahish Negi, the winner of gold medal in National School Games-2016. Pharka also announced cash incentive of Rs. 51,000 to Ashish Negi.
As many as 45 officers and employees of the central and state government belonging to Kinnaur district, who retired during last two years were also honoured by the Society during the function.
Chairman, HP Electricity Regulatory Commission SKBS Negi, Subhash Negi, Principal Chief Conservator of Forests S.S Negi, former Chief Commissioner (IT) HC Negi, Shyam Bhagat Negi, IPS, other senior officers of the central and state governments and their family members attended the function.