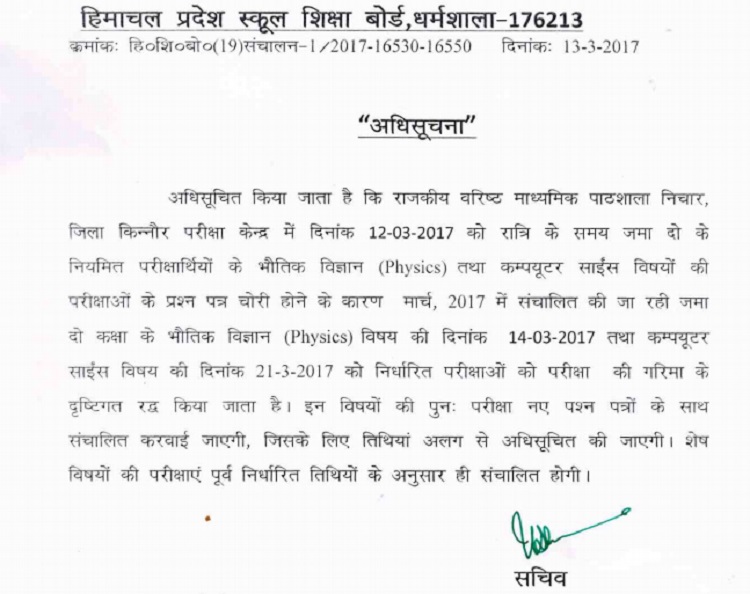 The Himachal Pradesh Board of School Education has cancelled Class XII examination of physics and information technology subjects after question papers were stolen from remote Government Senior Secondary School Nichar in Kinnaur district on Sunday night.
The incident came to notice of the School Board after the principal informed that question papers of physics and computer science of Class XII had stolen on the night of March 12.
The Board has cancelled examinations scheduled for March 14 (physics) and March 21 (computer science) and fresh dates for these exams would be announced later in all 1,846 centres.
The police have registered an FIR for burglary and police questioning suspects, however no arrest has been made till now. As per the preliminary inquiry revealed the gate of the school and double lock of the cupboard where the question papers were kept were found broken and the chaukidar had been missing for past two days. Apart from the question papers, the miscreants also broke the trunk where the answer sheets were kept and took 52 sheets of Class XII and 44 answer sheets of Class X.
Taking a serious view of the incident, Kinnaur deputy commissioner has ordered a departmental probe and suspended Government Senior Secondary School, Nichar, Principal, examination centre superintendent, deputy superintendent and chowkidar Rattan Dass.