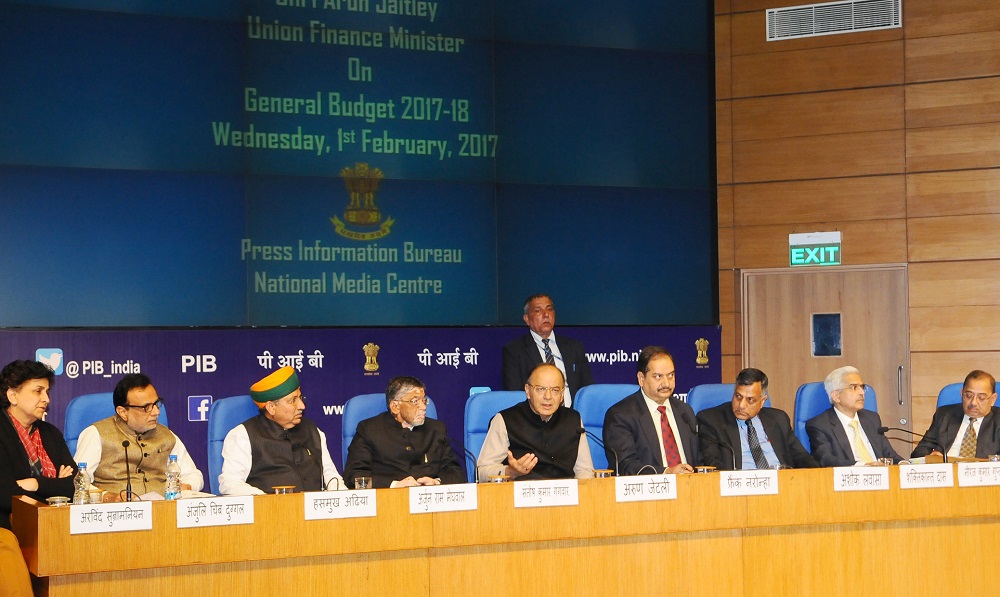 Union Finance Minister Arun Jaitley presented General Budget 2017-18 today in the parliament. As expected BJP leaders called the budget historic, while Congress leaders find nothing to benefit common people.
Veteran Congress leader and Himachal Chief Minister Virbhadra Singh has termed the General Budget 2017-18 disappointing and disheartening for the people of the country especially Himachal Pradesh. He said it seems to be the budget of mere promises and commitments in which interests of the common man had been completely ignored. He said
"the people of the country were expecting some respite after passing through the phase of hardship due to demonetization process but the Union government had failed to come up to their expectations."
Singh claimed that there was nothing in it for the farmers and unemployed youth and fails to create an impact on the masses. He added that not much had been offered to the middle and lower middle class.
The Chief Minister said the salaried class and employees were looking forward to relief in income tax slab but the new provision made by the Union government would benefit low income group only.
Virbhadra Singh said it was unfortunate that Himachal Pradesh had been again ignored in rail budget and no mention had been made of strategically important Bilaspur- Bhanupalli-Leh rail link. However, Singh welcomed the step to reduce the limit for anonymous cash donation to political parties from Rs 20,000 to Rs 2,000.
While, BJP leaders are all praise for the Union Minister. BJP leader and Hamirpur Parliamentarian Anurag Thakur termed the General Budget 2017-18 historic and first of its kind that he believe 'comprehensive, pro-people and encompasses interests of common people from all walks of life'. Thakur stated
"Budget 2017 is historic, has many firsts and secures the future for farmers, underprivileged, common man, political funding transparency, rural development, youth development."
Anurag Thakur said, "The element of introducing transparency in political funding and thereby entitling the parties to receive donations by cheques or digital mode above Rs. 2000 amount, is a revolutionary step. It is for the first time that any Government has taken such a bold step and this would indeed lead to fulfilling the Government's budget agenda of TEC India – transform, energise and clean India."
He further appreciated the Government on presenting a growth-oriented budget and said, "The Union Budget 2017-18 showcases Government's impetus on growth and development of all sections of the society. In a continued attempt to boost skill development and employment amongst youth, the Government's announcement of establishing 100 Indian international skill centres with courses in foreign languages, will certainly prove to a significant step. The establishment of a national agency to conduct entrance exams for higher education and reforms in the UGC will certainly allow more autonomy to colleges."
He further praised the Government for ensuring interest of the poor by making provision for one crore houses by 2019. Also, the common man's interest has been safeguarded by reducing the personal income tax rate to 5% for income bracket of Rs. 2.5-5 lakh. Additionally, all other categories to get uniform benefit of Rs. 12,500 per person. Additionally, concessions in the scheme of income tax will make buying a house affordable.
Himachal former CM Prem Kumar Dhumal called the General Budget 2017-18 balanced and growth oriented.