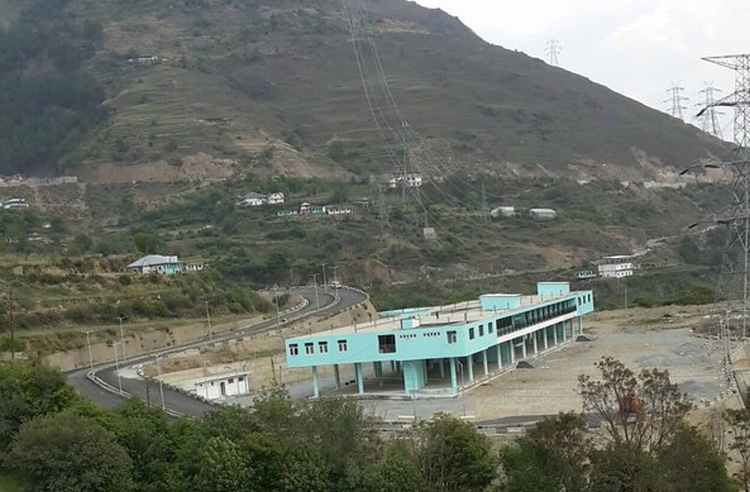 Shimla: Parala Marketing Yard in Theog has again become a point of discussion between ruling Congress and opposition BJP as former Horticulture Minister Narinder Bragta and present Horticulture Minister Vidya Stokes giving spur to the political debate through their media statements.
Vidya Stokes, in her press statement, rejected Narinder Bragta's allegations of inauguration of incomplete Parala Marketing yard and accused him to racking up the issue only to get political mileage.
The Horticulture Minister stated that previous BJP Government had laid foundation stone of fruit and vegetable market at Parala in hassle without any budgetary provision.
Stokes claimed that Himachal Pradesh State Marketing Board had provided financial and administrative approval of Rs. 1276.30 lakh for the construction work in a first phase. She claimed that about Rs. 937 lakh had been spent on the construction work till date out of which about 160 lakh had been spent on construction of link roads, Rs. 64 lakh on land development works, Rs. 616 lakh on auction platform and shops, Rs. 58 lakh on transformer and other electric works, Rs. 22 lakh on purchase of private land and Rs. 18.26 on other works of market yard.
Vidya Stokes said that State Government had awarded various works to contractors worth Rs. 340 lakh out of which Rs. 230 lakh were being spent on the construction of auction platform, construction of roof on shops and Rs. 110 lakh for cementing the yard.
She denied allegations of Bragta and claimed that most of the construction works has completed and other necessary facilities like administrative office, bank, post office, electronic auction hall, lift, cafeteria, travel office, police control room and other basic amenities works also have been completed.
Earlier on Thursday, former Horticulture Minister and senior BJP leader Narinder Bragta had blamed state government for inaugurating incomplete Parala Marketing yard. While talking to the media, Bragta has asked state government to provide all necessary facilities before inaugurating marketing yard. He claimed that marketing yard lack facilities of bank, parking, rest house etc. He also accused Congress led government for deviating from its actual plan.
The foundation stone of the marketing yard was laid in November 2010 by former Chief Minister Prem Kumar Dhumal, with the aim of providing a complete market place for apple growers of the region. However, Congress then accused BJP for announcing market yard on political considerations just before the assembly election.