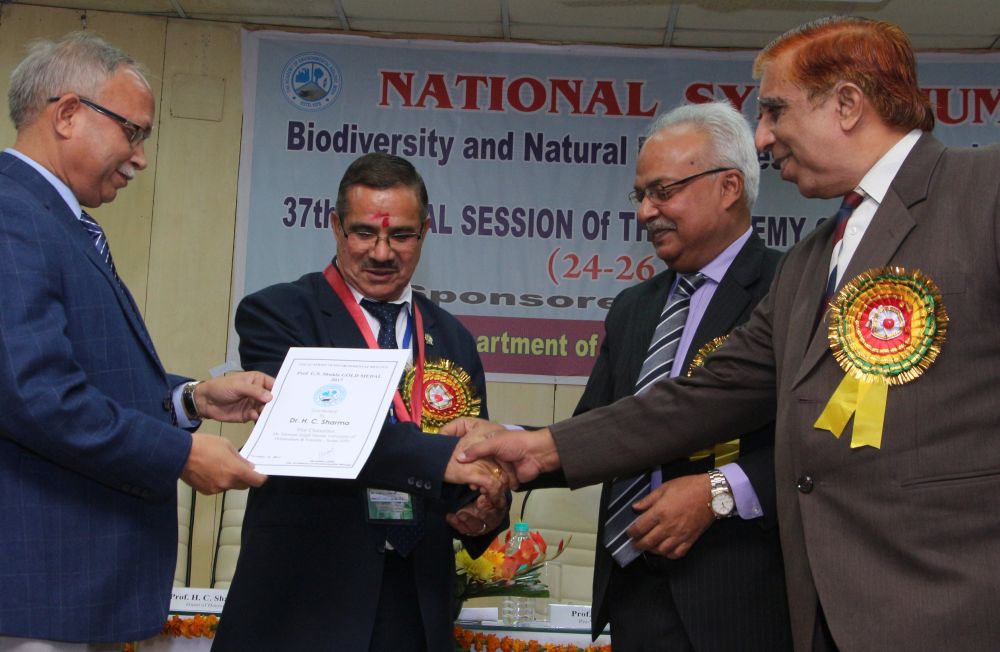 Dr. HC Sharma, Vice-Chancellor of Dr YS Parmar University of Horticulture and Forestry, Nauni, has been honoured with two prestigious awards for his outstanding contribution to the field of agriculture.
The Indian Society of Pulses Research and Development presented the ISPRD Excellence Award 2017 for outstanding contribution to 'Crop Protection in India' to Dr. Sharma at an event held at ICAR Indian Institute of Pulses Research, Kanpur. The second award- Professor GS Shukla Gold Medal, was given by the Academy of Environmental Biology at Chaudhary Charan Singh University, Meerut. The award has been instituted in the memory of one of the founding members of the University of Gorakhpur.
Dr Sharma, a renowned entomologist, has been working in the field of agriculture for the past four decades. He has earlier served at the International Crops Research Institute for the Semi-Arid Tropics (ICRISAT) and is a Visiting Scientist at the University of Wisconsin, USA and Department of Primary Industries, Queensland, Australia. His notable research contribution are in the areas of insect bio-ecology and population dynamics, economic threshold, natural plant products and host plant resistance. He has also worked on the effect of climate change on insects and crops, and integrated pest management.
His research has helped in developing several insect resistant varieties in sorghum, pigeonpea and chickpea. These released varieties have had a major impact in minimizing the losses due to various pests in these crops, and are also being used in developing new varieties that have high yield potential and resistance to insects.
Dr. Sharma is a Fellow of the National Academy of Agricultural Sciences and Life Fellow, Entomology Society of India. From 2008 to 2016, he served as the President of the Council for International Congresses of Entomology. His contributions have been recognized by several academic societies including Excellence in Science Award of Consultative Group on International Agricultural Research and International Plant Protection Award of Distinction by International Congress of Plant Protection.